ShOoTiNgStAr
2005-07-23 03:54:43 (UTC)
i'm sick of this life .. i just want to SCREAM. how could this happen to me?
wow .. it's been a while since i put anything on here.
i think that i have to be in a pretty shitty place to write
on here. so that means i'm definately in a shitty place
right now.
why oh why do pepole make me feel guilty? i HATE that so
much. not sure if i am being made to feel guilty on purpose
but i just can't seem to function properly when i feel this way.
i'm abnormal for sure .. i think i need to get some sort of
pills for my anxiety. thing is, i HATE HATE HATE doctors. i
refuse to go to one unless i'm dying.
*sigh*
i hate feeling like this. i want to be happy and do stuff
and then one little thing fucks up and i feel like shit. i
have always been a pretty happy person. when did it go down
hill? i wish i could pin point it and go back in time to
change it.
anyway, i finally finished the da vinci code the other day.
can't believe it. took me sooooo long. for anyone that's
reading this, it's so not as good as what everyone says. it
could have been that i was expecting more because of all the
hype but yea it was just an ok book. i bought it in august
last year and didn't start reading it till about april or
so? i don't think that it has ever taken me so long to read
a book haha. i was really not that interested. but on the
upside, now that i have finished that i get to read my book
on AJ the backstreet boy. YES that's right, the backstreet
boy! i'm a self confessed pop junkie and i have loved BSB
forever. AJ has always been my favourite. i think it's the
fact that among all those tattoos n stuff he looks like a
really genuine down to earth guy. i love his eyes. so
anyway, this book i can't stop reading. i'm loving it! i
think this is my saviour at the moment. i lose myself in it
and just daydream. i wish i could meet him just to tell him
how great i think he is but sadly he'll never know.
to my soul mate: i'm waiting for you .. WHERE ARE YOU. i'm
getting impatient!
music: simple plan - untitled
---
Ad:0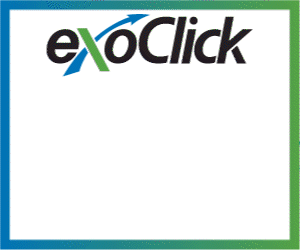 ---