DayDream Believer
2005-07-20 09:00:38 (UTC)
Bad day
I didnt get in to the program at the university that I
wanted. I got in on my second program, but at a university
far away that I dont really want to go to So what do I do??
I dont think I`ll be moving, so I`ll probobly say no and
then I dont have any thing to do this semester. It breaks
my heart, I LOVED studying, and now I wont be doing that.
I try to comfort my self saying its a verry short
semester, about three months , and I can work hard and
get in to the program next semester, and find better
obtions to apply for as next best obtions that are closer
to here. That semester is more than 5 months long, so
doing nothing then would bemush harder.
Im so jalux at everyone whos out shopping books and study
supply. For everyone looking for clothes and shoes,
appartments and funitures for this semster. I will be
doing things, I will become something, not like a princess
or primeminister remembered for the whole future, but
something better the cleaning up afther others at stupid
hotells. I mean, its an honest job, but its not for me, I
want education and something diffrent everyday. I need
changes.
I know I should not be so messes up about it, all most
everyone I know ahve messes up a year or two at
university, have taken a year off to work and then another
one to travel a year for the monny they`ve earned, have
attanded something called folkeschool, or something else I
think of as useless. But I never feelt like doing that, I
only feelt like starting university to study and so I did.
And I loved loved loved it!!! I was happy for a while, at
least when it comes to my school situvation... Whil
everything else, family, boyfriend and so on, I was not
that complete.. But someone said everything good has to
end, well this is not the end, mybe a break but I will go
back to what I think of as good. Mybe I wont be going to
university for the next three months, but I will be back,
thats for sure. I will not let some of the best thing ever
happend to me slip away. And I will not clean for the rest
of my life. I`ve allready started to look for obtions to
do this fall, Ill be working but mybe taking some courses
at other schools. I dont like the private scholls here,
for this kind of education, but there bare other good
obtions beside university so I might take some subjects
there, they are also owned by the state. On paper, like on
a CV, they look about the same as university for most
people, its just me who value university so much.
Angel
---
Ad:0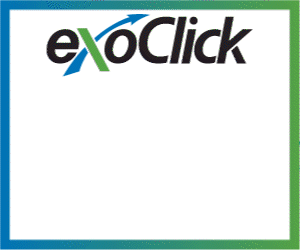 ---