Elizabeth M.
2005-07-19 13:56:40 (UTC)
Interesting

I have come to find out that even after we didnt speak or
see each other, for what I thought....he threw away all of
my pictures. He had asked Heather for one of me from New
Years eve. Now my question is why? For someone for whom
supposly didnt love me or wanted to be with me. Why keep a
picture of me? This would of been around the mons of
march/april, I was shocked to hear this last night while I
was with Heather in the Hospital for about 6hrs.
I had asked her why he wanted it and she couldnt tell me
why, she didnt know. All she said is that he was over at
there place and had seen my picture and said that he wanted
it, did heather mind? Weird.......very weird.
Heather and I were up all night talking about alot of
things, she had called me around 11pm and asked me if I
minded taking her to the hospital because she was having
problems w/ the baby. I told her that I was about 30/45mins
away and I didnt mind helping out. She had an IV put in
her, and I stayed w/her until 3:30am. She was telling me
about the problems her and Joey were having and if he was
on drugs and what to do and ect. I had a talk w/ her and
told her about not to try to change men. I told her my
experience w/tring to change men. I told her about how when
it came to Mark that I flat out said, I am not here to
change you nor will I, you change because you what to
change for yourself for the better and that I would be here
to support you in anyway I can w/that. She just looked at
me and couldnt believe I said that. Then she told me about
when he came over to there place and asked for the picture.
I was shocked to hear that. I told her that by her not
doing the things that she needed to do for herself/baby
that her baby could have problems. I told her that I wasnt
here to judge you and you are going to do what you want and
how you want, just keep in mind that you are going to be
having a baby soon and that will change you. When it came
to Joey, I just told her the same thing and that I would
think that he would be there to help her out and not cause
more stress. We started to talk about the babies heart beat
and it kinda freaked me out, I told her about long ago when
I was 5 mons preg, and didnt know it, how I wasin high
school and work fulltime and I decided to end it because of
all the shit that was going on in my life. I told her about
when I hear the heart beat and that I was having a boy. It
brough back alot of painful memories, I told heather that
if I could go back in time that I would change my choices.
We went on and on about Joey and choices and etc. I was
there to listen and make her think about the big picture,I
was there because she needed me and it felt good for once,
not saying too much but just listening.
I asked her if she minded if I left to get some sleep and
would it be ok to come backin the am for her, She said that
was fine. So I got lost trying to get out of the hospital.
go figure,I was on the wrong floor. So she called me at 6am
to come get her, So once again I pasted my Marks house on
the way to get heather, Memories flooded my head, tho I am
alot stronger, I still felt the pain and sorrow, longing to
see him once again. Knowing that it will not happened.
So hear I am writing, this weekend I am going to get my
tattoo, I am excited!!!!
---
Ad:0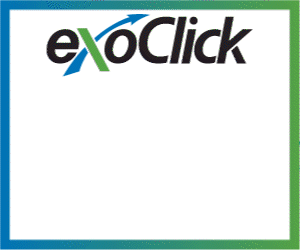 ---