Journal of Joels slave
Ad 0:
Digital Ocean
Providing developers and businesses with a reliable, easy-to-use cloud computing platform of virtual servers (Droplets), object storage ( Spaces), and more.
2005-07-11 15:48:52 (UTC)
sub diary 11-07-05
greetings all,
oh what a difference a day makes. i am again happier.
Master gave me space and let me basically do as i wished.
this was not a bad thing for me at all. He reinforced His
love for me but didnt push me. Master knows me so well. He
knows when i need to be pushed as well as times when i need
to be supported. this was a support time. my actions were
so hard on Master as i left Him questioning Oour future. i
never wanted Master to do this at all. after our chat
yesterday afternoon before my b b q, i felt that Master
wanted me to go and that He didnt wish to chat to me. i was
wrong. Master thought i wanted to go so that was why He
appeared that way. He & i managed to chat some more after
i got home from the b b q. i was still feeling low but
Master was able to seek out some answers to the Questions i
had caused Him earlier in the day. Master said he felt that
i may need some punishment to clear my head or maybe i
needed to cum strongly. i didnt feel i had the strength to
try. Master accepted a simple "no" without explanation. Wwe
chatted into the morning. i promised to ring Masater on
sunday so Master slept all day.
Master had left me with a few orders before bed. one was to
use my vibe to cum before doing my normal nightly rituals.
and i was to sleep as if snuggled into the safety of His
arms. i had a few problems letting go of my sadness to
really achieve the orgasm i would have liked for Master.
this morning i rang Master as soon as i sorted out my shop.
Master was still in bed & i was cold so i snuggled back
into my bed and Wwe talked & Masters voice and sound advice
lifted my sadness from me...i made a mistake and cut the
connection but after a short while i rang Master. this time
Wwe did not chat much at all. Master punished me. Wwe had a
training session. Master took me to new highs. it was so
surprising the way Master directed me today. a few things
had been mentioned before but i always thought Master was
leaving this aspect of my training until i was with Him in
person. the touch of my Master from so far away. the
visions of Him beside me, teaching me new things, leading
the way for me to discover myself. Master is such a good
teacher. the pleasures He gave me were mind blowing in the
least.
after a bit of an unfortunate even, our session was cut
short. but i was past the point of no return so i remained
in my Masters power long after the call was severed.
Master & i chatted later in the day. i had Master to myself
most of the day. it was just so wonderful for me. i needed
Master today. i had fallen but now i needed him to lift me
up and carry me. this my strong and wonderful Master did.
i love You Master,
love
slave jess {MJ}

---
Ad:0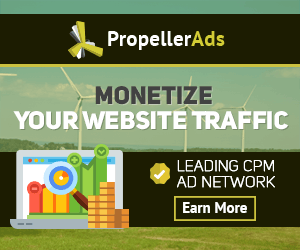 ---