Dot2Dot
2005-07-10 20:44:10 (UTC)
Diamonds are forever...
how fings change in a week! infact nah in a night! infact
naw in less than an hour! BAWBAG!- lol yet another 1 to
add 2 ma list but neways im in 2 much of a good mood 2day
2 dwell on that matter! lol so friday nite went up 2 ebo's
4 a bit (not seen hur 4 a few weeks) so we jus had a wee
catch up an goss! lol then went down 2 the star 2 meet
wilkie an that an thats wen fings got kinda fucked! efters
gave mac meikle claire an emma(from work) a run 2
stonehouse!had a few wee giggles there!so neways saturday
went 2 hamilton 4 a bit spent aaages on the fone 2 ppl lol
an then l8r on went up 2 chezza's house an we walked down
2 the star 2 meet the girls! it woz a well good laugh!
lol cept 4 the bucks! grrr...oh an ill take this moment 2
thank cheza's family 4 stickin up 4 me! lol ur gran
especially- shes amazin! lol an ur mum is bang on an all!
neways we all got pretty pished an ended up singin- well
belting out songs- on the benches in the star! lol finkin
bout it now we musta looked like rite fannies but at the
time it jus seemed like a good fing 2 do! u no one of
those fings! the pubs were rely quiet tho! probs cos evry1
woz either at T or on hols! except 4the few random old
drunk guys (wilkie has a way of attractin them over 2us)
they bought us a few rnds so that woz pretty gd an they
showed us a few 'drinkin tricks from magaluf' lol that woz
amusing! neways at closing time we decided 2 walk up the
road wiv crawford! lol but then took a few detours an
ended up goin up 2 his bit then sittin abt the streets jus
random chattin!...sum of the things sed got me finkin! b4
we new it it woz aftr half 3 an i woz shattered so sed
goodbye an crashed at chez's!
neways bn takin it easy 2day lol came home lazed abt a
bit, washed me car! lol it woz minging! oh an then ebz
foned 2 tell me bout hur meetin areo's family! lol it all
went pretty gd 4 hur so thats kool !
so another weekend over!...wknds go by so fast! at work u
wait aaages 4 the wknd 2 come an b4 u no it its monday
mornin agen! lol nah work aint 2 bad relly! its a good
laugh at times
neways iv dun way 2 much blabbing 4 1 entry!
catch ye...x
*Diamonds are forever,They won't leave in the night, Have
no fear that they might Desert me*

*
---
Ad:0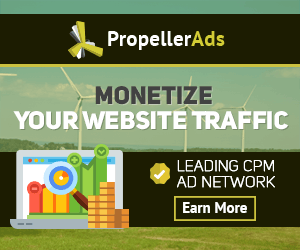 ---