When RheaSunshine Speaks
2005-06-16 21:20:22 (UTC)
This is Me
Inspiration comes from so many different places when you
are an artist. I really don't have a poem in me right now
and all I really want to do is write something that will
remind me of who I am. I am writing today from the
inspiration provided by Fantasia Barrino. There is a song
on her CD that is called This is Me. Listening to it made
me really think about my own personal statement of who I
am and what I want out of life.
I know bits and pieces of where I am going and generally
that is enough but today I want to write what I know about
me and if you read this and think I missed some stuff,
please leave me a note. Its not enough to know that God
is taking me away from Tennesse to make me the woman that
he wants me to be, standing in front of millions with a
message straight from His mouth. Who is this woman
megaphone right now, today.
So from what I see, I am a loner that has learned to
appreciate the masses. I am a single woman that has
learned to appreciate animals and poetry more than the
opposite sex, a part of me that I am not necessarily proud
of but has kept me sexually safe. Which leads me to the
fact that I am a freak that loves men, but is only in love
with the idea of what love should be. I cherish my
friendships more often than I cherish my family and I have
been made into this hard woman from experiences that left
me hurt, cussed out, and questioning my gifts. The only
thing I know how to do right is love the LORD and worship
Him. I am a good friend, even when somebody isn't a good
friend to me as long as I know that God put them in my
life. I'm an extremist which often makes me very intense
about everything in life. This is not a bad part of me,
it leads to my intense passion for life and beauty and
mostly freedom. I look through glasses that have been
treated with some sort of weird vision that allows me to
see things the way few people do. I long to share that
vision with someone and not feel weird about it. As much
as I enjoy being single, I want to know that I am loved by
somebody that isn't going to subject me to the pain that I
have felt so often in life. I really have a problem
trusting people and honestly, I don't know that will
change. I live in a bubble and never let more than 3
people visit at a time. I am a Psalmist and a part of the
tribe of Levi which makes me a spiritual thug with a pen
and musical talents. I hear God speak to me clearly and I
still run from the voice. I am afraid of only one thing,
failure. The fear of failing keeps me from a meaniful
romantic relationship, accepting the extensive calling on
my life, and leaving Tennessee to follow my dreams. I
don't ask for help unless it is dire need and will help
anybody that asks if I have it. My generosity could
become a downfall but I believe that God will catch me
because he knows my heart. I pour out a lot of myself for
people that do not pour back into me because I want more
than anything to truly be like Christ. I love me with all
my weirdness and can't help but want for people to love me
just the way that I am. I am a computer nerd and a number
fanatic. My life is the notebook of God's poetry so it
comes in phases. I am not the typical Christian and don't
ever want to be. I pray to keep the mind of a child as it
pertains to what God can and cannot do. I trust Him with
my life and would give it up literally for Him should it
be requested. I need few people in my life but desire
their continuous interaction. I have been known to think
so hard about something that I confuse myself, but there
is still always a revelation in my thoughts. I will be
great and I believe it with my whole heart. I would die
for this call on my life, I love the words that God gives
me so much that I would die to push it into the world.
---
Ad:0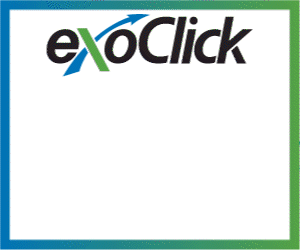 ---