Jenny's Journal
2005-06-12 17:44:13 (UTC)
Memorial Day with Mom
I've been working very hard and learning a lot with this
new job. It looks like I'm keepin' it! I say that
tentatively though because I don't want to jinx myself by
celebrating security too soon, ya know?
Memorial Day was a full one. If it's patriotic, militarily
inclined or otherwise involved with honoring or supporting
our troops - I'm all over that (holiday or not).

To start the day we had a steak and eggs and hashbrowns
breakfast that was so good I moaned with every bite! My
eyes rolled back in my head and my toes curled it was so
good. Have you ever noticed that really, really good steak
makes you feel like you're in love? lol

Then we went to the Miramar Marine base to see what all was
goin' on there. Mom heard there was going to be a big BBQ
and some ceremonies but we were not sure about the details.
When we got there we were met at the gate by a very
striking Marine in full dress looking handsome as all get
out. We were both oogling at this impressive example of
manhood in all it's glory and I tried to get a photo with
him lol.

Unfortunately, he wasn't allowed to take photos with people
at the gate he was guarding. I came so close to sayin' that
he could step aside from the gate, but didn't want to be
obnoxious about it. Turned out there was nothing going on
at the base, so we left.

After Miramar we went to the harbor and took in some
ceremonies at the USS San Diego memorial. The USS San
Diego memorial foundation had the harbor police color
guard presenting colors, then there was a reading of the
list of names of San Diegan troops KIA, and the passing out
of flags for people to place around the monument. It was so
touching to see these little kids being taught to revere
the day and what it means and placing little flags in the
ground. The media was there, too, bearing down on these
little kids with huge cameras.
After that we went to take in the USS Midway. What an
mpressive ship! (www.midway.org) Of course Mother went to
touching EVERYTHING! Tuning every knob, pushing every
btton, flipping every switch, spinning every hatch wheel,
crossing every "Do Not Enter" barrier... you name it! It
was like trying to contain a hyperactive 6 year old lol.
(In a warning tone) "Leave it...", "get back here", "Don't
you go in there", "Get out of there", "oh no you don't",
"Don't you dare", "quit!"
We both got our share of sun, having forgotten to wear
any sunblock. My face looked like I had been twice baked
and my shoulders deep fried with waves of heat eminating up
like hot pavement. It doesn't hurt, but boy does it itch!
I'm just hoping my face doesn't peel. I've dubbed it
the "Midway glow".

I'm lucky I wasn't wearing a very low cut top because the
burn marks that are left when your previously squished
together breasts are no longer holstered- for maximum
cleavage- resembles a butterfly :)

I wanted to go to the military cemeteries to place flags on
graves and take photos of the rolling hillsides overlooking
the bay but I don't like the way our cemeteries are laid
out. They are placed too close head to toe to one another,
leaving no walking room- except across the dead. I will
never walk across or on someones grave, especially a
soldiers grave. It's incredibly disrespectful - not to
mention creepy.
When we got home after a full day of paying our respects we
had even more massive steaks (one would feed three men),
sweet white corn and the biggest baked potatoes ya ever saw.

After a full day we continued that Monopoly game we had
started the evening before. The game was just gettin' good
with hotels on every property. It was just a matter of
waiting it out to see who raked in the most money :) I
eventually ended up sort of winning. I say sort of because
she conceeded. That never feels quite as satisfying as
going for the kill :)

We both had to call it a night a little early because we
had to work Tuesday. Getting up at 4:30 am is getting a
little bit easier for me, but not after a 3 day weekend of
sleeping in!

---
Ad:0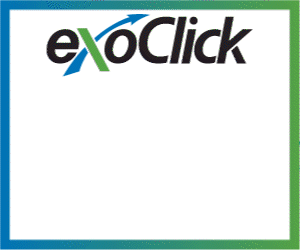 ---