daddy's little time bomb
2005-05-19 16:19:46 (UTC)
.t.h.i.s.
I finally got the courage to sit infront of my mirror.
Looking over all the changes i've done in hopes to improve
our relationship.
My...now jet black straight hair....its good...but not
good enough, it could be more healthy. it could be longer
blacker. softer. thinner. thicker.
My lips..Now glossy and glittered. could be more lasting.
could smell better. taste better. feel better. look better.
My nails...clean finally but not what i want. longer.
stronger. cleaner. shiny. pretty.
My face..Now covered in makeup. eyeshadow.liner. pecils.
lipstick. base. powder. but i still look gross.

I finally looked at myself and picked out everything most
people hated me for. and now i have to wait for someone to
love it too? the hardest part just came. but who's it going
to be? how long will i have to wait? is he cute? is he fun?
is he perfect? is he scott...?
and when i see this person will i know its the one who is
going to see my potential? no.
From the moment i saw him i saw me. i saw everything. i
saw the person i loved. not wanted or needed. not any f
those things....loved him. right from the start.
he hung out with tony. alot. everyday. always at my house.
i used to lay my head on the floor. by the vent and listen
to tony bob and scott play guitar.
but when scott plays...you know its him its almost as if
you feel what he feels. you understand it all. you arent
even sure what you understand exactly...you just know you
do. And how he plays is so...beautiful
i dont know why i want him to love me so. i've never WANTED
anyone to love me...not like this.
it's like just hearing his voice makes me ok. as long as
he's laughing at my expense im alright. as long as hes
happy and im the reason even for one split second im ok.
and feel like ill always be...when he's around, then he
leaves and i break. and fall. i cry. and choke on my words.
its like learning to breath all over again...
i wish that i could memorise it so i would have to learn it
all over again...all the time
when i hang out with him and mandy it will hurt so bad
it will burn and break. fall. disinegrate....
but i'll do it. it will make them happy. it will make hem
smile and laugh. i wont have the time of day until; he
realises how fake she is. how she doesnt love that stuff.
she loves to pretend. ITS A MASK! CANT HE SEE! is he blind?
Is he overrated?
no
no
no he isnt.
he'll see al in time sara.
be patient thats what you need.
he'll come. he'll love you.

MAybe...........
if at the end of forever i knew he would be mine. waiting
that long. would be the best time of my life

---
Ad:0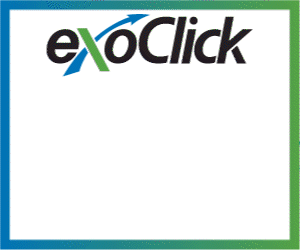 ---