Welcome To Secrets.....
2005-05-14 02:19:46 (UTC)
for march 14 (midnight till 2am)
kagabi katext ko uli si bry... ewan ko ba prang wala na
akong feelings sa kanya but i just can't let go.... probably
because wala pa akong kapalit. pagmeron na i think
mapapakawalan ko na xa.... as of now wag muna. i mean am
just waiting for summer to be over
medyo ng heart to heart talk kagabi... i ask him the ques i
long asked: why did he hold my hand nung unang lakad namin?
i got this answers....
1. i like you
2. to comfort you....
comfort me from what? ngek....
tapus nagsori xa kasi di daw me laging nakakausap.... i said
ok lang, thinking sa loob na di na rin tatagal ito anyways.
when i asked what is love from him.... he answered this:
"A person i wnt to be with... whom i sahre something special
with..corny tama na, am not good with words.. basta ikaw
un.. my strenght n weakness.. " a very different definition
than mine
tapos i he asked me what i liked about him... told him his
smile, you know corny stuff like that. but i told him i
really feel sa kabaitan at sweetness nya... ewan ko ba :)
"cge na na.... :) cguro naman nsbi na sau ni jason hanap ko
sa isang babe. :) u got all the charac... lalu na ung mga
tym na naksama kita..lalu nahulog loob ko sau. :)" - he said
after being convinced on my answer.... and answering the
question i asked him back...
i told him i want to know what he likes in a girl straight
from his mouth... and this is the bola i got from him :)
---(bola but flattering.... very much) : basta ang sweet mo
:) nung mga lakad natin.. lalu p u nagiging sweet. :) m
foling 4 u na tlga..mga qualifications ko masmaputi pa
sakin. :) maganda :) sexy :) n syempre mabait :)
i told him a story about me not into witchcraft but knows
how to make gayuma, i claimed i used it on him. :) hehe just
trying to see if he would bite it... he said" ows? hehe..
basta lam ko lang now... mahal na mahal kita.. kya matulog
ka na.." i guess he's really concerned ^^ lagi nalng me
pinapatulog ng maaga... tsaka eat daw me gulay ^^
---
Ad:0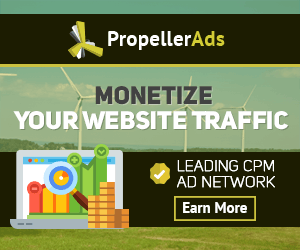 ---