Wow
2005-05-09 23:17:34 (UTC)
Interviews And Fiddler On The Roof And Girl On Girl Action...
Well...today..I slept in..so I had to walk up to ecdl by
myself. I was late so I decided that I should be even
later so I went in and talked to all the drama people.
Everyone in my year had an interview today so I was
like 'woo interview ahh' and everyone was decorating their
boxes and all that kinda stuff. but anyways, I went to
ecdl which was boring and then I came home and got ready
for my interview. I had to carry my box all the way up to
my school which is a long way and a box gets heavy after a
while =|! All the interviews were running late so I had to
wait. and wait. and wait some more. When I finally got
into the interview I was all like 'woo helloo' and not
really nervous and then they asked me a really hard
question and I was like =|! But then they just asked me
about my holiday and it was all good. It was pretty
easy..its to say what grade I get for this year. After my
interview Sinead rang me and asked me to go to Liffey
Valley so I agreed and I got two cds...the distillers and
atreyu..ah im so lazy tonight..then I went to fiddler on
the roof with christina cause she was the only person I
could go with cause everyone else was in the play! Sinead
I must say u did a fantastic job with the sound although
you did fuck up once but I'm sure that wasn't your fault!
it never is! Aine was soo cute in that play everytime she
came on me and Christina were like 'awwh' same with
Meghan! Awwh and Lesley and Tasha..ahh too many of them!
there was this scene in the play called 'the dream scene'
and as you all should know from the title its a dream!
well everyone in it was suppose to be ghosts and then
Karen Fox was the main ghost and she had this crazzzy hair
going all over the place! and this crazy ugly makeup on!
all in all she looked stupid..but she did look better than
she does in real life! hm apparently me and Chris made a
lot of people laugh when they were on stage! Tasha sent me
a message and was like 'stop making me laugh its
distracting' I was like ha...sorry =(! and then my phone
started ringing but it was on silent so i didnt answer
it.. cause i didnt wanna be rude or anything so i just
txted back saying 'im watchin a play ill ring u after' and
i was told that that was very disrespectful of me whereas
I thought i was doing a good thing! hey you..yeah you..the
one reading this!! say peanuts with your tongue out..ha!
you just said penis =/! i love you sinead...anyway..after
the play we went to mcdonalds and me and sinead got chips
and then we started to walk home! christina decided to
kinda..dance or skip or do something in the carpark..and
then there was some girl on girl action but i won't go
into detail on that although im sure your all dying to
know what happened...;p well then i just walked home and
talked to sinead again! she never gets old..i could talk
to her all day everyday...if only...now im gonna go to bed
cause its late at night..lala...and i have school in the
morning..hip hip hoorayyy!
---
Ad:0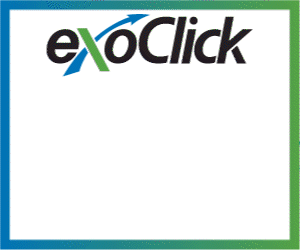 ---