Play With Me
2005-04-21 16:45:09 (UTC)
So fuckin Happy
Holy shit i am so fuckin happy it's not even funny. I
think this is tha only time me and danielle have been so
happy. just when everything had gotten to tha worst point:
kenndal going to virginia, his dad keeping him from
danielle, their relationship falling apart, her daddy
getting steadily worse, just to think of her state of mind
kills me. But now, everything is fixed. Danielle's daring
move to call her mom and go to tha hospital has fixed it
all. Because Danielle, is going to have a baby. And I aam
tha godmother.yes, if anything this child will keep
Danielle safe and out of suicide's grip. Keep her from her
daddy, keep kenndal to her. they can't keep him from her
now. And get this, tha first thing Kenndal's dad said when
danny ( her daddy) told him was " well, how much do you
want for an abortion?" Can you fuckin believe it? What
nerve! And they say we're crazy, oh hell no. Hell
fuckin no. And that's all there is to it. Oh i am sooo
happy. Yesterday i couldn't think of anything to hardly say
but it's all good. and when danielle has it, we're gonna
sighn somethin that binds me to tha baby so that if for any
reason something does happen to Danielle and kenndal to tha
point where they can't take care of it, it is mine. An d i
will fight everything for it. Now, i don't want kids ANY
time soon, and me being utterly happy for danielle is
completely different then if I were pregnant. No, that is
not to happen for a long time i guarantee you, but
danielle's baby, anything for it. For Louis Armad Mcelwrath
i'd do anything. And Danielle Knos this, and it's settled.
Anymawayz, i am also happy because i might be riding wid
matt Moser to greensboro tomarrow for tha SA show, oh
yea....bobby will be there too but Bobby is just an
accesory lol. Um... yea, im not sure yet but i emailed
matt, and either me or bobby is going to call him to make
sure. I really hope we are, im siked about it. Amber white
***whore on tha hood of a truck*** you are not in love with
phil, come on now, you hardly kno each other ( even tho i
am thrilled for you that he sent you an email)
um.......well, i can't think of anything else. Hopefully
Saturday im going to sign up for that test at RCC, and
Monday im going fishing wid Bobby and his parents at tha
huntin club. Yesterday i got me a tackle box, adn some
hooks ( i need some catfish hooks tho ) and a rat-l-trap,
tha good kind, and some corks and lead weights and im about
set. Ive gotta set my catfish and bass rods up and then im
good. Well...Im gonna go work on my intro thingy so check
it out and hit me bak.
---
Ad:0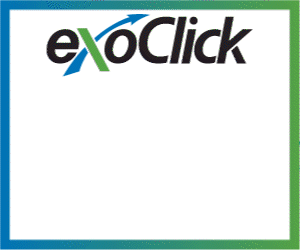 ---