Let's see how long this lasts
2005-03-31 02:03:56 (UTC)
March 30 = unfulfilling day
The whole world is alive, but I feel dead. This is my
favorite season, so it angers me when things get me down in
the midst of it. Nothing fulfilled me for long today. I
got my movie = momentary excitement followed quickly by
emptiness. I mailed my rebate for the money my mom paid on
the phone = momentary accomplishment followed by the
reminder that Ebeneezer is dead and I had to spend $100 to
get a less than satisfactory replacement. Spring fever =
excitement about the day to be let down by bad grades,
lonliness, and irritation. Percussion ensemble = the first
time I've felt good about playing an instrument in a LONG
time. That felt good, but then I went to English and got
my less than satisfactory prospectus in return. I went to
housing to see what I could do... nothing. No one cares...
and why should they? It's not their problem. I don't like
what happened to Merkle. It bothers me. I was bold enough
to tell her to be sure of what she wanted so she wouldn't
hurt him, when fate had it that he would hurt her. That
wasn't right. None of that was right. Call me old
fashioned, but I'm not good at focusing on more than one
person at a time. I cannot imagine cuddling with one
person one night and another the next without overwhelming
guilt. I dunno. I suck at life. My grades suck. My
personality sucks. Cliff said to me today, "Before you
came over here, I was talking about how cute Wisconsin and
Crystal were, but then I said, 'You know, Sutton, I don't
know if anyone will ever be good enough for Cassie'" At my
disheartened reaction he said he would adopt me and it
would all be ok. My response? "I don't want to be adopted
I want to be loved!" It broke my heart. I couldn't think
of a happy song at all today, all sad or neutral. With
Cliff's words I momentarily became convinced that I would
fulfill Jamie Jones' high school prophesy for me: The old
lady who lives on the corner who dresses eccentricly,
smells kinda funny, has a ton of cats, teaches piano
lessons, and envokes fear in any childs heart to the point
where they run away in tears at the sight of me. Well, if
that's the case then Que sera, sera. I can't help it, but
I don't think that will be the case. Somebody'll have to
get desperate and marry me. I'll save that worry for later
years. With my mediocre grades, I should make my focus
school and not think about males in the slightest...but its
spring. And the picnic table lives.....
Final thought:Though I know you're the kind of boy who only
wants to run around. I'll keep waiting and someday
darling, you'll come to me when you want to settle down.
Oh! The arms I long for will open wide, and you'll be
proud to have me right by your side. One fine day, you're
gonna want me for your girl.
---
Ad:0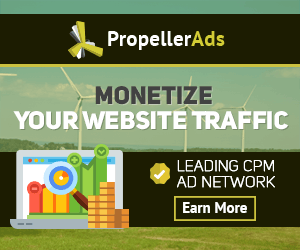 ---