Love Is a Wonderous Thing
2005-03-27 10:21:22 (UTC)
Friends and Fast Food
More connections! Apparantly Justin is dating the
sister of a classmate of mine in high school. I mean not
one I was really friends with but we knew each other by
name/face and I bet he remembers who the hell I am. Not
necessarily a good thing though. Anyway.......

I quit my job yesterday. The one at Ze Culva Haus....
I hated it there. As I explained to Nate I can easily work
two jobs.... I am not allergic to work at all.... I CAN
NOT work at Ida Culver House. It won't happen. Thus I am
on another hunt for yet another job. Today proved
somewheat successful when I applied at a pet care store. I
hope that they call me back I would LOVE to work with
animals.

I talked to Justin this morning. He fought with his
gf last night and I cant say I feel wonderful about it. I
wish things were good for him. In the short amount of time
I have gotten to know him and then meet him I have this
fondness for him that has easily in two days surpassed six
years of Cody. I was listening to him tell his story of
his childhood and how his mother was with him. I almost
wanted to cry. It made me want to take time back and be
able to be there for him. I cant believe such a well
rounded and decent person came out of his situation and it
makes me proud to say I am a friend of his, that I even
KNOW the guy.

I talked to Nate about us breaking up and he was very
upset about it. I dont know how I even thought he wouldnt
be. I dont want to leave him for any other reason other
than we are not meant to be together. I dont know who it
is out there for me but I know its someone else I am meant
to be with. I want to remain friends with Nate but I can
see that when it does finally happen its going to be hard
and there are going to be hard feelings about it. I just
hope he is adult enough to handle us breaking up and still
be friends with me.

I watched Supersize Me. It made me fuckin cry. There
was a small, VERY SMALL part about a diabetic who was
having gastric bypass surgery to reduce the size of his
stomach....and no longer need to take insulin. He was
talking about one week of his life where he had such a
high blood sugar he could not work.... he couldnt see. It
made me think of me, and of Justin and his story about
going to the hospital, it made me think of my family
members who have died of diabetic complications....because
if you are a diabetic you will DIE of complications no
matter what. I am completely relishing this new friend I
have and it makes me want so desperately to help each
other. We both need help with this and I never thought
having a friend *crying* who understands what it is JUST
TO BE THERE.......would mean SO MUCH TO ME.

Enough being emotional. I hate being emotional. Back
to girls sucking. Back to bed. Ill write tomorrow. I
really want Justin to see this movie, I think it would
change his perception. He's so good with his dogs health
and so anal about other stuff that Im sure he could do it.
Im sure he could fix his diet. Anyway.... back to sleep.
---
Ad:0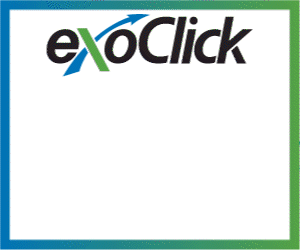 ---