BANKY EDWARDS
2005-03-19 01:10:21 (UTC)
STANDING TALL...
"When are ya gonna get this, B?
Life for a Slayer is very simple:
want... take... have."
- Faith*
Buffy the Vampire Slayer, ep. "Bad Girls"
* Occurs as Faith, played by Eliza Dushku, and Buffy rob a
weapons store after-hours.

I am standing at least 2 feet taller as of today.
I'm happy. And why am I happy? Because something happened
today that proved all those dickless assholes who decided to
take a walk on Wednesday wrong about me: my play got picked
to be performed for the Experimentl Theatre. I get to
perform an orignal script, with my own cast and my own
director, in the Little Theatre. What do I have to say to
those people in my acting class? *as I throw my middle
fingers in the air* "Watch the birdie!" I did it, I fucking
did it. I was so damned scared about leaving Citrus College
with nothing but playing a pizza delivery boy for my 15
seconds of fame (at the end of a play), and I was finally
granted the honor of gracing the stage with my real acting.
I didn't give up, no matter people thought about me
physically or mentally, and I kept at what I felt at heart
was the right thing to do, and now I finally have the chance
to show Citrus what I'm really made of (balls). This is it.
I've been wanting the chance to show off some of my real
talent, and here is my opportunity. It's like my destiny: I
was meant to be on stage, and apparently somebody else
thought so too.
I don't think that ANYTHING is brining me down from
this height, not even the fact that my Spring Break consists
of me moving boxes around (either from my apartment to the
house, from my new room to the living room, or loads from
here to Vegas and back again. Just the idea that I'm going
to be on the stage while all those pieces of shit who think
they're better than me watch from the sidelines (FINALLY),
gives me all new material to throw back at them when they go
around thinking they're better than me:
"If my acting is so bad, than how come I'm on stage and
you're not?"

CHEERS to Gerald, Sam and Myself for what the three of us
accomplished as a team, and props also to Little Tony, "the
greatest actor of all time." Only problem now.... finding
both a lead actress to replace the one that walked out on
the project and getting a director.... anyone have Quentin
Tarantino's cell number? How about Kevin Smith? Or better
yet, Spielberg.....

Here arre a few more links to a few more of my favorite
songs.

http://display.lyrics.astraweb.com:2000/display.cgi?the_verv
e..urban_hymns..bitter_sweet_symphony
http://display.lyrics.astraweb.com:2000/display.cgi?outkast.
.big_boi_dre_present..the_whole_world

http://www.bigbot.com/info/lyrics_tftm.shtml
---
Ad:0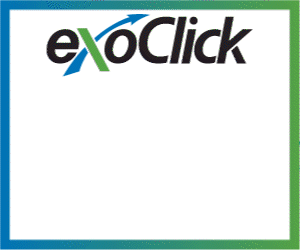 ---