MY THOUGHTS...........
2005-03-17 11:43:23 (UTC)
dance exam!
hey!
i had my dane exam yesterday i was really excited but
nervous at the same time.
the order my dances went in where:

jive- worth 20 marks
set study- worth 20 marks
brookers composition - no marks for me but i was still in
it.
my composition- worth 30 marks
kims composition- worth no marks for me i was just in it.
i was really nervous bout jive and i got put off alot
during the dance and i really messed it up. i dint do all
the moves right and i didnt use much energy cos i was
really nervous and cos i was nervous i forgot alot of it.
for my set study we had to do it 3 times cos there was 3 of
us dancin it together and the teacher had to watch each of
us one at a time. i think i did really well in the first 2
times we did it but becouse i was tired by the 3rd time i
messed the ending up and it just happened to be the time
miss was watchin me that i messed it up. but i cant only do
my best. but the gud thing is that miss is goin to watch
the video of it and watch me all 3 times to see which i do
best.
brookers composition went quiet well but we fucked it up
big time we didnt do any of the moves we was meant to
do...well we did them but not in the right order lol. but
she still got a really gud mark for it and we did it in the
dance show so miss knows we can do it better then we did so
that was ok.
my compostion went really well and it was the best i have
eva performed it. i was reall y proud of mysen not to sound
big headed. me and brooker both performed the best we cud
and even hought i did i spin the wrong way lol i was still
happy eough to not be worried bout that.
kims composition went abit wrong me and brooker only got
tought it 3 days before the exam and we forgot it so we had
to do it agen. the first time we did it we just laughed all
the way throuht and we didnt do the moves to the best we
cud. the second time we did it we performed it alot better
cos kim took us through it all agen and when we finished it
i was quiet happy that we did it well enought to get kim
gud marks.
the marks i got for my dance exam where:
jive- 9/20
set study- 12/20
my composition- 23/30
i am very happy with my composition marks but i am goin in
tomos to do my jive agen brfor it get sent off to the
moderator.
thats bout it for my dance exam.
bi bi xxx
---
Ad:0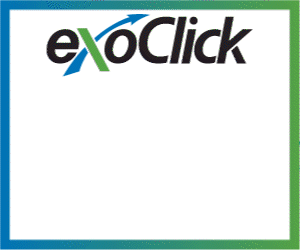 ---