The Revelations of Me
2005-03-17 02:10:58 (UTC)
The Lighter Side of the Dark
The Lighter Side of the Dark
I know exactly who I was the day you shut out the light.
I was just a silly little girl.
You thought you knew me, but you didn't.
You could not see my fearful eyes; you could not see them
long for the light.
It was too dark.
You shut out the light.
Sight was lost, but touch was not.
Innocence was at stake, the fears remained.
I could see the silly little girl falling to pieces in
front of me.
You couldn't, because it was dark.
You had shut out the light.
I could hear you breathing in my ear.
I felt you wet lips on my breast.
I cringed.
It was the most obvious telltale flag of my introvert
emotions.
In the past, that look itself had discouraged all the
others.
But not you, you could not see.
It was so dark in there.
You shut out the light.
I moved my lips to say something to you and could not.
I was surprised at myself for thinking that I might find my
voice in yours.
I searched your mouth with mine feverously, without any
hope or reason.
After all, I could not see.
It was very dark.
You shut out the light.
The promises I made to myself years earlier hung about my
neck like a fragile gold chain.
Still it hung, despite my increasing loss of control.
You laid me back, kissing my neck.
At that moment, I cared not for the loss of light or
childhood promises.
I wouldn't be able to see them leave anyway.
It was extremely dark.
You had shut out light.
Silently we moved, in the dark and I loved it.
I loved it because it laid a blank of blindness around you
and me.
I loved it for its will to cover the wrongs I was about to
commit against myself.
I did not want to see.
I loved that it was dark.
I loved you for shutting out the dark.
I knew that someday I would regret my actions that day, and
I did.
You soon left me, and in your departure let the light back
in.
Ashamed and confused I crawled away into the dark corners.
I needed to hide myself from light for it exposed all
within me that was unclean.
So here I still am sitting, alone - in the dark.
Because you let in the light.

I really don't know why I even wrote this poem. It's so
damn morbid. It's based on a truth but I had to change
things a lil because I never really know who is reading my
journal. I was actually inspired to write this poem when a
flash of an old (almost forgotten) memory came to mind. It
was of a guy reaching over me to pull a door shut. After he
closed it the room was really dark and all I could see was
the light peeking under the door.
It's almost like an end of the tunnel thing. A person is in
the dark and they hate it. So like they see a light at the
end of a tunnel and go towards it but its actually death.
With me it was a lil different. I saw the light. I wanted
the light. But when I got the light, I gave me something
that I didnt want...and that was the truth. The truth being
that I had made a grave mistake and must suffer the
consequences.

People...If you have any thoughts on my journal...please
feel free to send your comments to me. I appreciate all of
them. Thanks.
~Sara~
---
Ad:0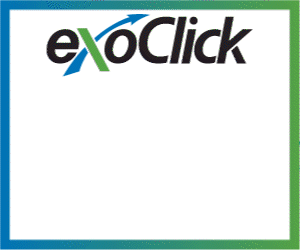 ---