Woolgathering
2005-03-14 15:04:32 (UTC)
Austin
John left for Austin yesterday. His plane was delayed and
then cancelled because of fog in San Francisco. He went
through Denver and had a two hour layover and arrived in
Austin about 10:30 p.m. their time. He was so good about
calling me to tell me where he was. He called when he got
on the plane in Eugene, when he arrived in Denver, when he
left Denver and when he arrived in Austin. He called again
when he arrived at the hotel when he was checking in and he
told me "the desk clerk said I had mail". Hmmm.... I wonder
who that could be from? He called me again when he got to
his room and said he had a 6:30 a.m. wake-up call. It was
after midnight his time when he phoned. Except for a
sandwich I'd made and packed in his briefcase he hadn't
eaten all day.
He called again this morning to tell me he'd gotten safely
to his class. He said it took him a while to figure out
which rental car outside of the hotel was his as they're all
small, white cars! The maps we'd gotten at AAA are
completely useless. We'd noticed that Austin was, to put it
kindly, a sprawling city that's growing fast but John was
told that they are adding three miles of freeway a day!
Everything is on expressways and he said he had no place to
stop and look at a map anyway. I was surprised he'd gotten
to his class on time but he said he'd only managed it
because he'd skipped breakfast. Well, they're providing
lunch so at least he'll get something to eat at noon.
John knew I'd be worried about him and he even knew why. He
solemnly promised me that he would not be getting on any
helicopters.
**********************************
Of course, there had to be a major crisis just before he
left. The automatic doorlocks on the minivan were only
working intermittently but we didn't worry about it because
it's not that big a deal. Then on Friday the doorlocks
stopped working and I saw so had all the gauges on the
dashboard. I told John and he determined we'd also lost the
windshield wipers and the headlights. We still had the
turning signals and brake lights. We got it into the
dealer's service department early Saturday, they tightened a
cable and declared it fixed. It was fixed, at least for a
while. A few hours later we still had the gauges but no
doorlocks and most importantly, no headlights. We brought
it back to the dealer and asked them to keep it as long as
they needed to repair it and got a rental.
It seemed at first I would be stuck with the only rental
they had left--a 12 passenger van which I didn't want. But
then a rental that was due in but was late came in so
instead I've been driving a purple PT cruiser which looks
like a squat eggplant. (If you've been reading my journal
from the beginning you might remember that I listed this car
--but not this color!-- as my dream car in my very first
entry.) I've discovered after driving it, however, that I
really don't like it. It's cramped and I find the seats
hard to adjust. I think I've been spoiled by all the room
in the minivan. Today I'm going into Albany to bring Hugh
for a final exam. If I'm very, very lucky the minivan will
be repaired and I'll be driving it home.
---
Ad:0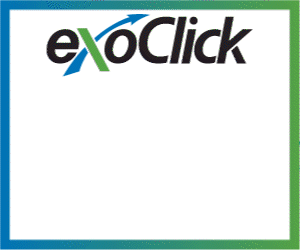 ---