my life...itz alright...so far...
2005-03-13 00:57:43 (UTC)
huh...
my name is kristina and i am 15. i live in colorado and
have two twin sisters and two twin step brothers. when i
was 4 my parents got divorced and ever since it's been hard
for me and my sisters. i also have a dog named tank, and a
cat named andy. i used to have a mouse but she died so ya.
well i play the guitar and skateboard. that's alwayz fun.
i'm trying to save up my money for an electric guitar
though. also i write poetry. i don't really show it to
anyone cuz i'm not too sure what they'll think but i don't
really care anymore. my favorite bands are from first to
last, the used, senses fail, and matchbook romance. ya
there's a lot of people that don't like my music but who
cares about them right? yup! my favorite song right now is
shimmy shimmy quarter turn by hellogoodbye. idk it's just
an awesome song. but three weeks ago me and my boyfriend
broke up. it was really sad. but now i'm over him...kinda.
it's kinda hard though cuz the reason wuz cuz he went to
jail yesterday and it was really really hard to say goodbye
(even though i didn't really get a chance to) on thursday i
gave him our last kiss and then that was it. i didn't even
know he would be leaving before i could see him again. it's
so sad. but now i can't even listen to a song by matchbook
romance cuz it reminds me of him and everytime i listen to
it i cry no matter where i am or what i'm doing. it's
number four "promise" oh gosh! that song is just i don't
know! it's so sad. but enough about that. time to be happy!
i have a new boyfriend now. we started going out on the 1st
so that means that it's been 12 dayz! but ya he's so
awesome! everyone sayz that he is better than my last ex
but idk. he is awesome but still...so my ex's name is
nick...and my new boyfriend's name is victor. nick couldn't
drive and he just turned 18 (ya we had my mom's permision!!
everyone asks that...gosh!) and victor is 17. so ya. all my
friends say i like to get with older guys but no not
really. it's kinda sad cuz they are going to leave soon and
that's just stupid. but i'm still happy.
so today was really boring. i'm in keensburg. i really live
in thornton but i had to come up to my dad's. usually we go
up to ft. collins but not this weekend. nope. that sucks.
i'm so bored here. like the only thing to do is go on the
internet. so i been doin that. then i got really bored and
remembered that my friend said that this was a okay website
and so i went on it. yup. well i really want to see that
movie, silence of the lambs or w/e. cuz i saw the second
one to that. i just need someone there for if i get scared!
lolz. j/k i don't get scared easy. i just need someone
there for if i fall asleep. (it's happened before at the
movies) gosh i wish this computer worked better! it doesn't
play stupid songs so i can listen to bands or anything!
err!! it needs to! i want to listen to greeley estates!
they're purty good. (from what i could actually hear) if
anyone likes any of the bands i've said somewhere in here
just e mail me or somethin. my e mail address is
[email protected] or another one is
[email protected] that would be awesome to
hear from some other people that like the same music as me.
but anywayz. i'm listening to the matches. it's a good cd.
i really want to call someone. humm...there's no one that i
can though cuz i don't get service out here. ya keensburg
gets no service huh. that's so terrible. so ya i'm gonna go
now i guess i got nothing else to say... AND SHIT!! I WROTE
A LOT!!!!
KriSTinA
---
Ad:0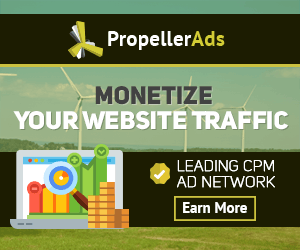 ---