The Daily Chaos of Kalamity K
2005-03-08 16:39:11 (UTC)
Another Lovely Day at Work.../My Mother...
Is anyone out there?
I'm bored.
No feedback to read, even. Sad. Perhaps I've offended
everyone!
Or, perhaps everyone just also has a life outside of
placating me (most likely scenario!).
:)
I'm just freaking tired and freaking bored. You can tell
b/c I don't even have the energy to write about anything
substantial in here, though there are a million things
zipping around in my head.
Perhaps I should just start writing this again like it's
mine and not like I'm doing it for an audience (which I'm
not, not doing it for an audience, btw, just to
clarify...LOL)...
Fuck I'm bored. Piles of work to do and zero motivation
with which to do it. Why bother? I don't like doing this
job and they all know it - or are beginning to see it...
[-sigh-]
Dinner with my cousin and my parents tonight. Oh, I can't
wait...my mother and I are back in a bad patch after many
promising signs that things were starting to look up, if
not turn the corner completely.
[-sighs...a real sigh of frustration that threatens to
bring tears-] I used to think it was all my fault and am
only just starting to realise that some of that may have
been an un/intentional guilt-trip-ploy laid down on me over
the years. My father open guilt-tripped. My mother is far
more subtle, turns it all back on herself. My father just
says, "Do you know what you are doing to your mother?"
etc., etc., etc. I used to think it was all my fault, but
that can't be right. Statistically, it doesn't compute.
What the hell happened to us?
K2
---
Ad:0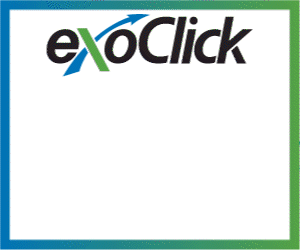 ---