Technically Speaking...
2005-02-28 03:45:52 (UTC)
SO FULL
Looks like life revolves around how I feel re:food on an x
day, which makes me wonder...I was listening to Mr. Deviant
explicit lyrics, to this song called "Choose Ur Addiction
Wisely", and goes: sex, food, drugs, money...and I don't
remember what else, I can't think of nothing else that
would be addictive...anyways, yeah I wasn't hungry but I
went and stuffed myself with brownies, cookies, taquitos,
guava juice, toblerone, and U know what? now I feel so
uncomfortable, if I could just bring myself to throw up, my
coincience would be clean, but I just can't, throw up...by
March 10 my weight should be 132, though right now I fell
like 140, 10 days ago I designed a weight chart just to
find out I lost my psword. Why everything in this world has
to be work or be miserable, what I mean is get married,
grow up and have children (not exactly in that order), and
work ur butt off to raise them and yourself, at the same
time don't forget quality time, and what if you decide you
wanna skip that, children, and work for you and just you,
and/or take it easy, what I mean ever since HE died, I made
a promise to myself that I no longer was going to sweat the
small stuff, or do what people expect, or want, cause life
is short and if I don't live my life like I decide, no one
would.
Now I am thinking, how in the world do I lose to 132??? On
top of it all the treadmill is making a very loud funny
noise, who knows? who cares? Meeeee!!!! Oh my, gotta be
skinny for the last days of May, I wanna be the object of
desire among certain...well that's my objective, cause you
know what??? then I'm going to say Whatever!!! turn around,
have a good life, and go my own way...cause I didn't want
you anyways, I just wanted to see how far...wouldn't that
be exciting??? Oooyeah!!! And hopefully tomorrow I get my
CD set.
Well what else can I say, been having very real vivid
dreams lately, it must be the withdrawal,
the house is freezing cold, as always, got NO greatest
hits, expecting rob w, well, I'm sleepy now...promise to
give good news next time, have a great weak my lovely girl!
2
---
Ad:0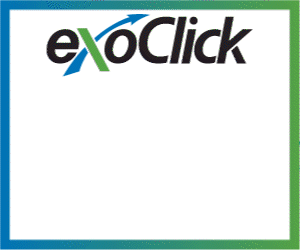 ---