Mad Love
2005-02-24 04:39:42 (UTC)
Life sucks rocks...
Well, I just started this diary, like what.. right now?
Haha, but the reason why I made it public is because I kind
of want a voice. Because I'm not exactly ashamed of my
problems. Is that odd? I have no idea. However, making
this public somehow makes me feel that maybe someone out
there is willing to listen to my kind of jacked up life.
Everyone has a jacked up life though. Everyone, I'm pretty
sure, has been through some pretty darn good crap. And it
sucks. It sucks... horribly.
Well, mom needs therapy.. and I'm like serious. She does.
Dad tried to go to a marriage counselor, but I don't think
that's enough. I think she needs some hardcore therapy
one-on-one kind of thing, AND marriage counseling.. and like
YOGA or something like that. She takes things WAY to seriously.
She even slapped me just because I trusted my friend. How
messed up is that? She told me that I should hang out with
her, and I tried my best to back my friend, Sharlyn, up, but
my mom was like, "SO YOU TRUST YOUR FRIEND MORE THAN ME?!
THEN WHY DON'T YOU PACK UP AND LEAVE?! I DON'T WANT YOU
LIVING HERE ANYMORE IF YOU DON'T RESPECT YOUR MOTHER!
LEAVE! PACK UP!"
And I was happy.... messed up isn't it? I have no idea why
I was happy either. I was kind like... YESSSS I could
leave! And be free of my mother! YESSSS! So in reality i
was happy and content... instead of sad and depressed to leave.
I don't know, I'm always happy when my mom isn't home. She
could be gone for like a week, and I'll be SO happy. It's
like released from being watched over 24/7... she's like a
scary shadow. I'm always scared of her. I could always
sense her presence when she's staring at me.. analyzing
everything i do...
So I confess.. my mom scares the heck out of me.
Bad.. sad.. messed up? I don't know. I'm sure I'm not the
only one feeling this way. There's probably more people out
there who go through worse things than me. A shout out to
them: I RESPECT YOU GUYS! :) I really do..
Why does my mom scare the heck out of me? haha! Well,
maybe it's because whatever I do.. that she analyzes..
always end up being BAD. LIKE REALLY BAD.. She yells at me
EVERY FLIPPIN day for SOMETHING. There's always a reason to
get angry at me.
I get straight A's.. and She's be like..oh ok.. that's nice
Amy.. now remember BE RESPONSIBLE... and she'd leave... I'd
just stand there like.. WHAT THE HECK?! I WORKED MY *SS of
for this.. and all you can say is .. ok?????? I worked up
from an F to a flippn A... and that's all?! a;sdlfkjas;dlfkj
GAWD.. and now I got a C in a test... all this pressure is
affecting me, my grades, my sanity... o__O
And there's not only pressure from my mom, it's school
pressure, dignity, reputation pressure, outlook, religion
pressure, as well as love mixed and served to your liking.
That's not all even, it's all kinds of pressure. I think
I'm slowly going insane... like I sometimes my mind just
goes blank, and I just stare off into distances. The guy
who's helping our family says that it's a signal of insanity.
I'm not afraid of going insane to tell the truth. If it's
the way to leave all this chaos, heck I'll go for it. Curse
the world, I'm insane.
But there is one thing that's holding me back from being
completely insane. I guess you could call it love :)
I love my family and friends too much. I still love God,
and everyone else. Even though there is a lot of crap that
I go through. I still know that it's "the stepping stones
of life". But yeah, so that's why i don't want to be
insane. I still love my friends and family. I love way too
much to risk becoming insane and losing everyone except for
my insanity-therapist....*shivers*...
There's a lot more to talk about. Like a heck of a lot
more, but I guess I'll end now. My mom's in my room, and
she's probably analyzing me right now.
Well, I bid thee farewell. ((We'll learning Shakespeare
right now...)) -________-
---
Ad:0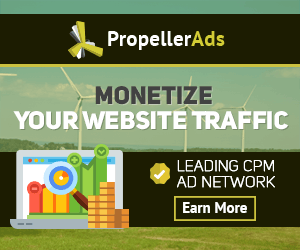 ---