false promises
2005-02-22 06:10:56 (UTC)
School dilemma.
Okay, so maybe that topic doesn't make sense because it's
not a dilemma I have. I'm leaving Eastern Illinois
University, I hate it here. So, that's not really the
dilemma, it's where I'm going once I'm home. Originially,
I had Aurora University, North Central College, and
Northern Illinois University as my top three. Well, that
quickly narrowed down to NIU considering AU and NCC didn't
have my major. My mom told me I should either go to AU or
NCC because it was closer of a drive for me. Looks like
I'm not making that "closer drive" to either of those
schools, why go somewhere that doesn't have what you want
to study? I was almost positive though that AU would've
had Early Childhood Education, guess not.
My mom then proceeded to e-mail me a few hours after I
told her my plan of leaving and told me that I shouldn't
really leave because it's too late to apply to any
colleges. First off, if it is too late.. it's called
working full-time until it's time to start applying to
schools. That way, since I'll be making that "long drive"
(which is around 30 minutes) to NIU, I'll have enough
money for gas and whatever else. Makes perfect sense? I've
thought this through a lot and I know this is what I want
to do. I've gotten so homesick that I'm literally throwing
up and there's only about 3 people here I trust/get along
with. Why stay somewhere when you're not happy and you
miss home? Of course being 3 1/2 hours away from home
you're going to get a bit homesick, but getting physically
sick and not able to concentrate on anything? Give me a
break.
The only thing is, my name is on a lease with Stephanie
and Megan for our apartment next year. I really hope they
find a roommate because I'm not about screwing them over,
they're my friends for God's sake. They said either Katie
(if Katie goes her roommate for next year, Jessie, goes)
or Randi will take my place. My mom was bitching about
this too because she was like "make sure you get the $500
before your name if even off that lease and make sure they
take your name off the lease so we don't have to pay more
money," she was literally freaking out. Those girls
wouldn't do that to me, I know them all too well. They're
not about screwing people over either, unless they/we hate
them, haha. :)
Anyway, I talked to Lanny on the phone tonight and the
show at Clearwater was "decent" in his words. I really
hope during spring break there are a lot of shows and
hopefully Lanny's band plays some because I haven't seen
them play at all. This weekend when I went home, I went to
Clearwater with Lanny for the first time and I had so much
fun. Even though Lanny got me with that damn "Ds Nuts"
joke for about the 5th time.. we had a lot of fun, or at
least I did. I can't believe he dyed his hair black, too.
I told my mom and she was stunned. But don't worry it
looks good, I mean DAMN GOOD. God that boy turns me on! I
mean.. what? So, I have a test tomorrow in Art
Appreciation that I haven't even studied for so I'm
thinking it would be a good idea to at least look over the
material.. even though he said he doesn't expect us to
pass it and that if we get a 50% it'll be an "A". Okay, so
if you know we won't pass it, there's either something
wrong with your teaching, or you should make it easier, so
that not everyone fails miserably. Who knows about this
creep, he talks about masturbating and all that junk every
class lecture. I'll admit he definitely makes me laugh,
but the way HE laughs and the way he talks about certain
things really creeps me out.
Off to bed, my ass is dragging.
---
Ad:0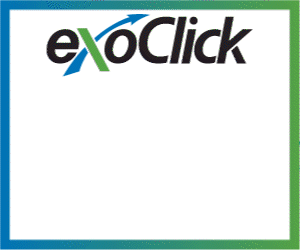 ---