Silk Masks
2005-01-22 18:57:10 (UTC)
Thursday- Day of the Concert

Mostly a miserably day. I kept saying things wrong (or the
wrong things), and doing things wrong with the added bonus
of feeling sore/ill. But surprisingly, i did my best to keep
up my spirits. I found i felt shaky and weak, saying things
without thinking.
School ended, and since i wanted to see the tsunami relief
concert, i had to stay until nine PM. For the first 40
minutes (i think) I listened to music, then i started
putting away tools and bags, and cleaned up. After that I
had nothing to do. At tsome point i started helping with the
silent auction. Then 30 mins before the show I started to
get... something that i can't remember the name of. If i'm
to inactive (this happens to plenty of people) blood pools
and rises to the surface. So i get red, a swelling feeling
and uncomfortable. I walked in circles (around the halls)
awhile and people probably thought i was just a lonely
looser. In that case... true, true.
At one point when i was leaving the multiperpas room after
saying i was there till nine, Steven (who was sitting in the
Tech room window) said something about that. I thought he
was talking to someone else and didn't get it. Then i heard
him call "medication girl"(I'm really sure he didn't say
that, why would he? I heard that, bad ears.) and that made
me turn to attention! he was just saying he was staying late
aswell and we were special because of it.
Medication girl? i think someone has said that to me before.
or was it medicine girl? hmmmm. right, moving forward. (but
Why? WHY?)
Right before the show, Ms Barnum (Barnem?), kala and kevin
pulled me aside to do my audition for the school play since
i wasn't going to be at school for the. It was in the middle
of the hall (-_-)
My throat was flemming and face brutish red. I was reading
for a character that isn't really what i can do. I would've
felt ore comfortable with someone else thrown into the
script who didn't know what was happening. They said i'd get
bonus points for the surprise, i doubt it =P
So embarressing. I'm going to be working backstage for
'this' play!
The concert was great. lots of singing, and a huge amount of
items in the silent acution, i think everything sold.
Through the auction, tickets, donatoins and other, $9000
dollars was raised.
Aften (Rod's neice! i jsut recently made that connection)
was close to tears. She was one of the main founders of the
idea. She is so sweet.

Yay for everyone who supported!
---
Ad:0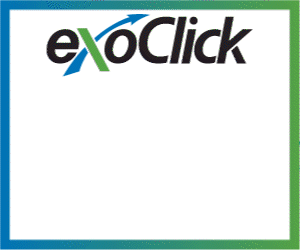 ---