How Do I Tell Them...
2005-01-15 13:13:46 (UTC)
Celebrations!!!
Tonight was alright i guess, if you could call it alright.
Dinner was grand and lovely food on the table once again
thanks to the tomato brothers restaurants, dessert made it
even better but other than that all i have to say is...dad
came to the rescue once again!
This arvo courtney came over and i told her that my
beautiful girl(I Love You sweetheart mWah!!!) was coming
up in february and i needed to have a reliable car to get
to the gold coast(mine isnt) to pick her up. Well mum went
off her nut and told me i was not to drive down to the
coast, she told me to just let her get back to brisbane
herself! well i thought " you fucking selfish bitch! she
drove me to the melb airport and around everywhere and you
want her to walk???"
Well the feud with mum lasted all arvo including until
dinner but it sounds like dad must of kicked her in the
head or something cos i just finished talking to dad and
he told me i can drive his Holden Rodeo down to pick her
up because it is a reliable car...Thank god for fathers.
Dad reminded my mother of all the things christie did for
me and how she helped me out when i needed it and how she
drove me to the airport and to melbourne and around to uni
etc and told mum i could use his car...well its about time
someone knocked some sense into her, i feel like ripping
her head off! she just doesnt want to listen to me, i feel
like i talk to a brick wall! Maybe courtney and max are
right...move out lol. I'm sure they would not be impressed
with that move so i am not going anywhere. I would rather
not have to pay rent and bills etc right now.
Anyhoo, i talked quickly today to my girl, i know she is
alright and that the puppy she got for her bro is a
naughty naughty boy lol. She is giving it to him tomorrow
because it is growing attached to her too much...lucky
puppy i say lol.
Well i am still on cloud nine that i got into
university...it means that my life is starting to get back
on track...now just to find a job that suits my needs i
guess lol...i am going to go now just to have a look at
what jobs there are going which will work around uni times
but i can start in right now cos i am going to need the
money shortly!
Anyhoo, I Love You Princess, dont you ever forget it. I
realise how hard it is to only have a taste of the one
thing in life that you want more than anything, and i am
glad that i will get to have a taste of you in the coming
weeks because a taste is better than nothing at all :)'s.
I fucking love you sweetheart, i hope you are ok, give me
a buzz if you want to talk to me...i will buzz u tomorrow
(sunday) :)'s. I love you hunni bunni mWah!!!
To the rest of the readers...Have a great night/day and i
will write in here soon!
P.S I Love You Princess
P.P.S Thank you for being so beautiful princess
P.P.P.S I Fucking Love You.
---
Ad:0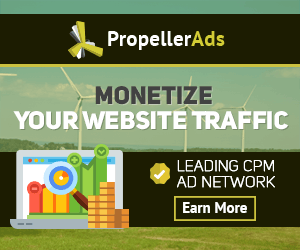 ---