SEE THE DAY THROUGH MY EYES
2005-01-03 06:33:42 (UTC)
well well well happy fucking new year!!!!
As you can see i'm so god damn impressed at the fact that
the years are just flying past me like freight train and
feel like i have gotten no where and achieved nothing at
all.
Where do i begin. Adam broke up with me god knows why says
hes not ready for a emotional commitment at the moment...
in other words thanks for the blowey now fuck off.....
I was meant to go to Lismore on sunday and get my stuff
from Mel and Nigels house but only got half way there when
they rang and told me that i'm not getting my stuff until i
pat them the money.....Fuck that and Mel the big fucken
marta that she is trying to smooth everything over by
saying shes on my side fuck off she is. Nigel is her fiance
and i'm not shit to them just a fucken free babysitter for
a year and a half. They made that pretty clear when Nigel
called me and i quote a "Fat Slut" which in my books means
i didnt mean shit to them.... Considering i have only ever
had sexual intercourse with two people in my whole sexual
life.....
They can so get fucked i just want to pay them and then get
my shit so i can get them out of my life.
then i had Jason. Fuck me. what a disaster that was. with
in 10 minutes oif me getting off the phone to Nigel i got a
message from him asking me if i was on my way down. News
sure travels fast when you live in a small town and everyoe
knows your business and if you happen to forgot your
business someone will so sure as fuck to remind you if it.
we haD a huge fight which lasted for like 5 hours in which
we both aplogised for later but it was massive. I told him
that i knew what Nigel had called me and that he was guilty
by assiocation. I told him that he should feel lucky cause
he got a whore for free for 6 months.....Needless to say he
didn't take kindly to that and i got a rather upset Jason
ringing me saying that if i ever spoke about myself like
that again he would personally come up and kick my arse.
Yeah right he ain't coming up here and i know that for a
fact.
Why i still love the guy i have no fucken idea it is beyond
me. I need to sort that out before i start anything with
anyone else..... I don't understand how Eryn can juggle all
these guys it is truelty an art that i have yet to master
although to watch is truely fantastic......
Speaking of which Eryn yelled at me yesterday about
everything thats was going on. I know that she was right in
everything she was saying and i know that she did want to
say all that. I also know that she has had alot going on in
her head at the moment and i know that she was also letting
off some steam from her own personal life too which i'm
cool with i mean what are best friends for????
We always hurt the ones who are closest to us.... Hence why
i hurt Eryn she hurts me etc etc but we are still good
friends because we know where other stands in the
significant others life. She has really been upset over the
whole Nathan thing and she won't open up to me and its
really getting to me because i can't help. I think that
maybe we are growing apart or that she may not trust me
enough to tell me or worse still she thinks that i'm going
to judge her for her thoughts and opinions..... I hope to
fuck shes not thinking that cause that's the last thing i
would ever do to her. Or maybe this is just my fear and my
mind has fabricated all this up just because it is stressed.
Don is still in my life. I don't know why i keep going back
to him fuck knows why i keep letting him come back. I know
that i don't mean shit to him and he really doesn't care. I
think thats why i'm allowing him in my life. Someone much
like me that doesn't give a shit what anyone thinks or says
or feels about them just as long as thier happy. I do care
about people and i care about how they feel like my family
and friends but seeing that it is the new year i'm no
longer giving fuck what people think or say about me as
long as i'm happy, And if in my heart i know whats right
and what the truth is and the people i love and care about
know the truth as well i have nothing to worry about.
I'm sick of living my life for everyone else 2005 is going
to be my year for me....If i want to fuck Don's brains out
and then not speak to him for a while i could do that just
use the guy for a fuck i mean he is one of the biggest
players in Brisbane so why the hell not??? Hes getting what
he wants i'm getting what i want. All in all it works out
quite well... Finally i can understand where Eryns coming
from.
I'm 20 years old why be in a committed relationship??? Why
not just go out and play the field??? Fuck whoever i god
damn well please and end it at that???? Fuck buddies??? I
finally have realised what Eryn was trying to say and what
she is feeling. I have the rest of my life to fall in love
and have a serious relationship but your only young once so
go for it!!!! Wow yet another ephinany, Wow my head hasn't
exploded yet from all the ephinany's i've been having
lately.
Maybe i'm stronger than what i thought. I proved to myself
and everyone else that i could get through all the shit
that Jason Morre had done to me and still came out on top.
I did it back then and i can do it now it will just take
time and determination. I believe in myself and even if no
one does i do and thats the most important thing....You can
have the whole world beleive in you but if you don't
beleive in yourself its not going to happen and its not
going to help... Somehow right about now i feel liberated...
I feel like there is hope and meaning to my existence
here... Finally, Hopefully i can find myself once again and
keep myself and not let people fuck me around and take
advantage of me any more it just hurts way too much.
Sometimes you have to be cruel to be kind and that whats i
have to do in order to keep my sanity.
The point of this entry was to say it sooooo sucks to be me
right now.....And it still sucks to be me at the moment but
at least i can see the light at the end of this
tunnel....Life is one big learning curve,it what you do
after you learn from your mistakes that makes you into the
person you are all you need if faith in yourself and the
hope that you will make it through and fortunately i have
both.
All you need is hope. Thank god i found it in time.

---
Ad:0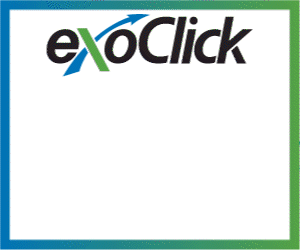 ---