A Gay Boy in Portland
2004-12-30 10:50:27 (UTC)
Insecurities
So ... yet another really confusing day for me. Let's get
the guy issue out of the way.
Guy Issue:
Quick Recap: Guy named Matt, known for years from Southern
Oregon - recently started talking again & we're really
hitting it off, and connecting on an awesome level.
So Problem? Kind of, and maybe it's all in me. See, it's
not often that I find a guy that I find a good mental
connection with. He's expressed an interest in spending New
Years together in Seattle & I've been totally jazzed about
it all this week.
Tonight we talked, and I was a total idiot. I rammbled, had
little to say and it was because I was nervous. Nervous! I
don't get nervous over guys ... so why now ... why this guy
.... the one that I already (kind of) know?
While talking tonight, we mentioned past relationships and
what not - but he mentioned 'guys' he was finding interest
in & I didn't really get to go in depth with it to find out
if he's REALLY serious about getting to know me or if I'm
just a flavor of the week (??) sort of thing. B/C I'm not
that type of guy & I don't want to ruin his New Years or
mine if that's the case. I just feel like I'm getting mixed
signals.
Also, I'm feel intimadated in an odd way ... I really want
this, the chance to see if there's something more than just
friendship there but I'm afraid that it may turn ackward.
I'm going to be around all his friends, knowing no one in a
city I don't really know. I'm already going to feel nervous
(yes, that's when I become nervous) and I'm afraid I won't
fit into his life, his world.
Another thing ... What if he doesn't find me attractive
anymore? I won't have time to do my hair before I go to see
him, I have a pretty laid back style of dressing- and even
though I've lost 75 lbs, I still have some flab which just
sucks ass. For those who want to know, my stats: 5'10"
(almost), 160#, blonde/brown, green eyes, clean shaven face.
But maybe he wants more than what I can offer physically.
I'm no gym God, or a tanned buff stud - nor a twink. I'm
just me.
Bottom Line: I like this guy. It's rare that I like
someone this much ... I just don't want to fuck it up. I
just want to know that he's serious about trying to get to
know me, to see if something can develop. And if he truly
ends up liking me, it will have to be for the 'me' that I
am. I'm not perfect - I'm just myself.
It's funny ... getting a date or into a relationship with
just 'anyone' is easy as pie but it's extremely difficult
when the person actually means something - In Gambling
Terms: The Ante is high & the stakes are great. I'll have
to take the cards I got & play 'em or fold 'em. We'll see
how this turns out I suppose.
Question is, should I make my concerns known or should I
just stop worrying so much & just see what happens. I'm
just afraid that if he's not serious about New Years, that
it'll ruin it for the both of us. What the fuck do I do!
So much trouble and emotion over a guy. Who'd figure! -David

---
Ad:0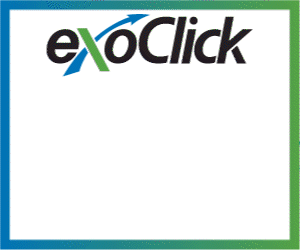 ---