Nick's Journal
2004-11-09 02:22:51 (UTC)
Joe's Wedding
Well it has come and gone. Joe has gone and married.
Some may be surprised some may be perturbed, but very few
would have thought anything else but, well....hell yeah,
of course it's Joe! you know that someone who does things
from the heart and goes through life with the optimism of
knowing that what he does he does for the joy it brings,
well, then you simply know that any occasion no matter
what it may be will turn out great.
the wedding was beautiful and what it should be. a
sanctimonious affair that blossomed into a beautiful
procession, outblooming the many flowers that surrounded
the altar. now i've been to a couple of weddings, and
although i may not be the afficionado that ryan is (6
weddings under his belt this year), i do believe that i
know enough to enjoy them finally.
i couldn't drink for this wedding, so i could observe and
experience it untaintedly. it was just as much fun, if
not more so, without alcohol. it was just great being
with my college friends.
the saying, "no matter how much things change, they always
stay the same". there we were celebrating one of our
buddies getting married, yet amongst each other it was as
if we were just getting high and playing a video game.
truth be told it was just the craziest thing in the world
seeing my friends in suits in such a cordial occasion,
after all the things we've been through.
but enough about me. i just want to take this small
amount of time i have to write in this journal now-a-days
to congratulate joe, since i couldn't gush out everything
i wanted to say when i was at the wedding. i know you'll
make a great father, and your child has the greatest life
ahead, because he's going to have a father who wants
nothing but to be a father. i know you'll make a great
dad because you make a great waiter. :-). you have people
who rely on you, pacify them when they get angry, and
eventually realize how you fared by the end of the whole
ordeal. you'll make a great husband because you have the
patience of a saint (pranks on certain cars with tape kind
of come to mind here) and a fine idealism to love that is
essential, and unfortunately lost to most people.
i guess it must be the pumpkin soup i had tonight but i
just feel the emotion that guys only feel when they're
either shit-faced or know that they're going to die. i
actually saw a shooting star when i got the mail today, i
believe it's the first one i've ever seen in my life. and
i can truthfully tell you that the first thing i thought
was, 'wish' followed by 'granted' followed by give joe and
his family the most kick-ass life possible.
so put on your blue suede shoes, get ready to board a
plane, cos you're going to the land of delta blues. hmmm,
wait that doesn't make sense, but that's the song that
reminds me of ya the most.
all my best to the Yak.
---
Ad:0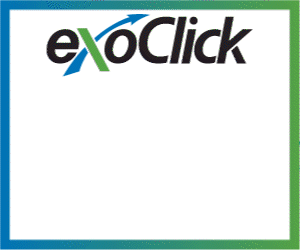 ---