Woolgathering
2004-08-19 00:37:59 (UTC)
A Visit
Last night John and I went to see John's Dad who's in a
nursing home recovering from knee replacement surgery.
John's sister was also at the nursing home visiting her
father but for some reason chose to avoid both me and her
brother completely, not even offering a greeting, which John
and I both found to be rather odd behavior on her part
although they're not and never have been particularly close.
We had been told, at the time John's father was in the
hospital after his surgery, that it was his own idea to go
to a nursing home instead of home but were disturbed to find
out yesterday that that wasn't true. It had been John's
sister who convinced her father that he should do this so he
wouldn't be a burden on his wife. I was especially upset to
hear this as I had taken a nursing class last year
specifically with the idea that if one of our elderly
relatives needed help at home I would be ready, willing and
able to do just that. That I was not given the chance to
suggest this option was upsetting. I would have been
willing, honored, to help care for him at home for whatever
hours my in-laws were comfortable with or needed me for -
half days, entire days or even staying there with them,
twenty-four/seven.
It was also disturbing to discover that this nursing home
does not have air conditioning and with temperatures going
well into the 90's, this makes his small room very
uncomfortable. The poor man did not even have a fan. My
father-in-law told us that he'd lost his appetite which I'm
sure is partly because of the surgery itself but the
oppressive heat doesn't help and he was also upset at seeing
so many other folks in far worse physical and mental shape
than himself in the dining room. During our brief visit he
mentioned several times that he greatly missed the company
of his cat.
After a restless night thinking about all this I went to the
nursing home this morning. First, I asked the charge nurse
about his meals and was told that he only had to request
that he be given his meals on a tray in his room and it
would be done. I told him this was an option and he readily
agreed that he wanted to do this and so now he eats in his
room. I also asked the nurse if his cat could come for a
visit. I explained the cat would arrive in a cat carrier
and would be on a leash (the cat is used to this) and would
remain in my father-in-law's room for the duration of the
visit. I was told this was a wonderful idea as he often
talked about his cat to the nurses and aides. I arranged
this with my mother-in-law and it was wonderful to see him
spend over an hour petting and talking to his cat. Tomorrow
I will offer him a few other ideas I've thought of to make
his stay in the nursing home a bit more pleasant.
I had been prepared to go and buy him a fan, if necessary,
but my mother-in-law said that she had one and would bring
it to him this afternoon. I will check to make certain that
he does indeed have one when I see him tomorrow. During our
visit I talked to my father-in-law frankly about my
willingness to help care for him in his own home if he
wished. I wanted him to clearly understand that this was an
option available to him if he was not happy in the nursing
home.
---
Ad:0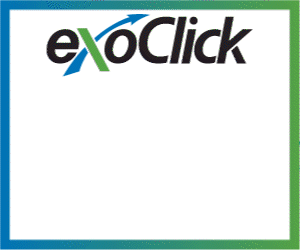 ---