The weird and wonderful things...
2004-08-04 15:29:08 (UTC)
"Take a look at that midget dick" Lmao!!
Heylo all..hows it goin? Am pretty good..infact i feel rly
gud..bt am tired coz i didnt get 2 bed til 5.30 this
morning so im considering going for a sleep in a minute!
Well Gareths hoose was such a goood laff last nite..Thank u
Mr Gareth for inviting me 2 it..! I drunk 1/2 bottle of
vokda n was quite drunk! bt i was that bad..jus nice n
tipsy n stuff..i paced maself oot well so it was all
good..! :o) The trampoline was well fun with Emma n
Claire..:-/ think we made a bit 2 much noise tho..bt at
least the police didnt get called up..dont rly think we
were the favourite ppl in the hoose for a while tho..oops!
lol
Twas good 2 meet up with Mr Tony Butler again n hav a good
chat with him! aw hes great! hehe..a good mate..! :o)! and
no Mr Tony, Robbie n i did not get it on..we slept in the
same bed and thats about it..there was no other beds coz i
let Crawford sleep in Eilidhs bed..! :o) anywayz..the bed
was well good..n talkin 2 Robbie was rly good 2..hes such a
lovely guy! :o)! and with the sleep talkin anol! lmao! :p
hence the name! lol :p I think i know who started
the 'seonaid n robbie got it on' *coughgarethcough*
lol..ach wells..was quite funny.
Crawfords a top guy! Our wee dancing room..was soo
good..! :p hehe..n our hotdogs..yaaaas..we well kik ass!
lol..his prank fonecalls were also quite funny :P hehe
I think we're goin up 2 Garfs hopefully 2 celebrate or
drown our sorrows about exam results nxt tues..i dont even
fink Garf knows this yet..bt am sure he wont mind 2 much..!
lol..hopefully not..anywayz am shattered n off for a sleep!!
- x adios x -
---
Ad:0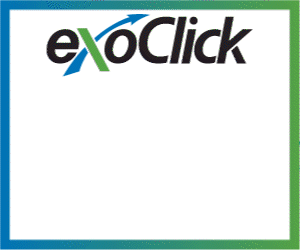 ---