files of the weenie kid
2004-08-01 20:15:54 (UTC)
Semper Fidelis Baby
Wow, exactly a year ago was my last entry in this baby. Me
and Nathan have been together for a year and I am a PFC in
the Marine Corps. Isn't that just awesome? Lets see.....I
went to bootcamp, it was everything I ever dreamed it would
be! It was soo hard and soo worth it! I love what I do.
Right now I am in Pensacola Florida. I will be doing a
survival swim course for the nect month. I went to MCT
which was one big hardcore camping trip. I have learned so
much and have accomplished a whole lot in the last 4 months
that I've been in the corps. I hope to make something good
out of my life. It shouldn't be too hard now that I have a
steady paycheck and I'm going to some really high class
schools.
K, my life with Nathan.... man, I love him so much. I
cannot imagine my life without him. We had this talk last
night. I'm gonna marry him. I love him because he is my
best friend, he supports me whatever I do, he's always
there for me, I would do anything for that guy. But now
we've got this long distance thing going on, it's been
rough, but we can make it like this. The key is
communication, and we've got that. I know that he loves me
and he knows that I love him. Our relationship is going to
work. It's so amazing to be in a real relationship, nothing
sneaky and nothing scandalous. Everyone knows that we're
together. Everyone knows that were are serious abotu each
other. My mom loved him! What more could I ask for? We had
our aniversary when I went home on boot leave. We went to
Santa Cruz for the day, it was oo much fun! We hung out on
the beach and we walked around a went shopping. We watched
the sunset on the beach. AWWWW how romantic! =) yeah, it
was very cool. I cannot wait to see him again. He wants to
try and come visit Florida for the weekend, if not, then
he's going to the ball with me in November. I think that's
about it for my love life right now.
My life in the corps.... I have made so many friends. The
lasting ones right now are Carrie, Raymond, Zavaleta and
that's about it. I have a lot of aquaintances though. Me
Carrie and Raymond are the three blind mice. We had a lot
of fun at MCT. It was great. I still talk to them. Carrie
is in Cali and Raymond is in Virginia. I'm here with Maine,
Meury, Reyes, Ruch, Gillispie...and a bunch of other
people. I really like it a lot so far. Today I went to the
movies and saw Garfield. It wasn't that great. I'm gonna se
White Chicks later on today. That's a funny movie!! I've
already seen it once before. I'm going to the mall on
wednesday and to the beach on thursday. Today is Sunday.
I've been trying not too spend too much money so that I can
blow it all on clothes! I'm gonna get a wet seal card and
probably a dillards card too! I can't wait! Man, I love
shopping. Maybe I should get a Pac Sun card instead of wet
seal... we'll see when the time comes. And about my job.
Air Crew Chief. I will be flying in helicoptors, and I will
most likely be going to Iraq. I'm a little hesitant to say
whether I want to go or not, but I really really don't have
a choice in the matter. I think it will be a great honor in
the end, as long as I am very careful while I'm out there.
I need to take in all of the knowledge that I can because
that is what will make the difference of whether I come
home alive or not. My missions will be very dangerous and I
know that my life will be in danger, but I have trained
hard in the most elite force that the world has today, I'm
ready to fight for my country and to whatever mission is
proposed to me. I want to do something great!
Overall my life is going in a very good direction. I am
very happy that I'm not sitting on my butt at home like a
lot of people that I know. I'm glad that I got out here and
that I am doing what I want to do. I do miss home a lot
though. I wish I could go home sometimes. I miss my family
and my baby. I call home a lot. I cry for home a lot. I
know that this is a good thing though. I know that even
though I feel alone sometimes that God is still here with
me. No matter where I go and that keeps me going. I take
evrything one day at a time and time goies by really fast!
The last 4 1/2 months have completely flown by! I love it!
If it keeps going at this rate, the next 5 years will go by
and the I will be able to start a family with my Nathan!I
want to have a big house and 3 kids. 2 boys and a girl! He
wants that too! We talk about it a lot. Both of us are very
---
Ad:0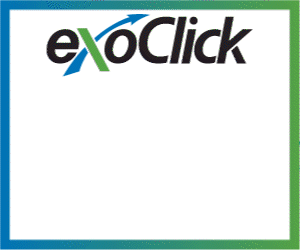 ---