Woolgathering
2004-07-16 14:49:57 (UTC)
Riches
Today is Gavin's 20th birthday. Now I only have one
teenager left. Today is also John's 20th work anniversary.
Yes, his first day of work was the day Gavin was born. Now
there's a story.
He worked an eight hour day and when he arrived home,
exhausted, a little after 3 p.m. of working his first day
at the mill I told him that this baby was ready to be born.
I told him that there was plenty of time for him to take
a shower and eat first. At the time Jack was almost three
and Owen and eighteen months old. I'd spent the day
cleaning and scrubbing and cooking and baking. My thought
was that I wanted there to be food in the house for John
when I was in the hospital and the first few days after. It
was also, of course, the nesting instinct kicking in. As I
remember there was a roast chicken, a ham, potato salad,
several pies and a cake in the refrigerator as well as
pitchers of iced tea and lemonade.
We went to my parent's home which is only a mile or two from
the hospital and stayed there until the labor pains were
hard enough I felt I needed to go the hospital. John was
able to take a short nap before we left. Jack and Owen
stayed with my parents. Gavin was born a little after 3
a.m., weighting 10 pounds, 15 ounces. John left soon
afterwards to go to work at 7 a.m. Of course, he told his
supervisors and co-workers he was the proud father of a
third son. I was told later that the men spent the day
slapping him on the back, congratulating him, but they
confided to me that what they were really doing was trying
to keep him awake!
**********************************
I received my Birthday Rose kit with backing and binding
fabrics from Jan Patek this morning. You can see a photo of
this quilt at
http://www.janpatekquilts.com
under quilt kits.
I'm looking forward to making this one but no, I haven't
started it. I'm trying to finish up some others first.
I also broke down and ordered the pattern and yarn for the
celtic cardigan I want to knit from Patternworks. I decided
on gray yarn, at least for the first sweater. I'm thinking
of making several of these as I really love the look of this
sweater. I found pewter buttons with a celtic design that
will work very well with it. Patternworks is slow
delievering--it usually takes two or three weeks to get an
order-- but it's still hot so I'm not too keen on knitting a
large project in wool right now anyway. It'll be nice to
have it, though, for a rainy and cool day project.
When I went to Corvallis I stopped at the library and picked
up my library books on hold. I have R is for Ricochet which
I've already begun reading, as well as four or five other
books I've been waiting for.
I am indeed rich.
---
Ad:0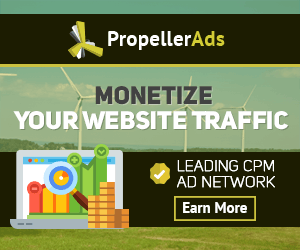 ---