hello willa.je cherche ma vie
2004-06-28 03:23:43 (UTC)
June 15th--Something horrible and scaring in pub in the midnight
It was horrible and scaring!
Me , Elex(Irish), Sean(American) and Jimmy(American) were
in Pyramid. It was fun, we drunk alcohol and freely
chatted. What was weird was that Jimmy and me were like
made for chatting with each other! Cuz he used to do what
I am doing and feeling at the moment. Miss girlfriend and
hang out in the hope breaking concentration.
He said: hey man, nothing horrible man, just take it easy
huh. U know what, when my ex-girlfriend, a Chinese girl,
whom I had been living with for over 3 years dumped me. It
was like, almost killed me man. But now man. I just took
it easy. And that fucking experience just didn't cease me
loving Chinese girls man. I still love them so much as I
think Chinese girls are the best in the world man. I just
don't understand why you don't like Chinese girl man. They
are so fantastic. And hey man, don't think too much about
your girlfriend now. Try to think about this, you are free
now man huh, you have all the possibilities in your life
now. And your life is now as open as it was before man.!
Just enjoy it man. And you know what, if you were in the
States, you would have no fucking problems finding a girl
man. As you are so good looking with a lovely babe face
dude. Women in the States will be crazy for you man….. etc
Heh heh what a fucking crazy freak!
Afterwards Jimmy went to get more alcohol. But suddenly we
heard the glasses broken sound. Then we found people
chasing and beating some one. It was Jimmy!

(As he told us later ) Jimmy sew five huge and fat Chinese
assholes slapping a small Chinese girl repeatly, and her
bf was pressed in the chair. Then he jumped in and tried
to stop it. Holy shite, those assholes turned to beat
Jimmy, kicked his face, 5 vs 1!!Elex tried to stop them
and protect Jimmy cuz she thought she is a woman so they
wouldn't beat a woman . But what the fuck! They threw a
chair to us and hurt Elex's neck, she fell down on the
chair! Sean shouted ,leave here, quick! he took Elex's
hand bag and ran to the street. Its understandable, he has
problems on his legs what could he do except running away.
If he didn't and bad thing happened like,they had knifies
or even guns. He might be the first one been killed. I
came out after him. But I felt that I couldn't just left
Jimmy and Elex in that kinda situation, so I went back.
And sew Elex was crying and said one of the assholes
slapped her cheeks twice. I hugged her.... Then we left
but couldn't find Sean...after we got in a taxi, we went
to the hospital and bla bla bla....then Jimmy came with us
and had a bear with the Japanese student...me and Elex
left in a while....met Sean at Robe's...
Luckily I was totally fine. Didn't get hit

---
Ad:0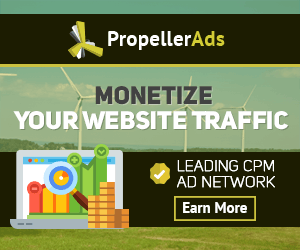 ---