Visions Of Life
2004-05-14 20:43:44 (UTC)
The Bondage Bed
Yesterday was an interesting yet helpful day in physical
therapy. I received 30 minutes of massage for my upper back
and neck. Then it was time for traction, though this time
it was for my low back instead of my neck. The doctor slips
a harness around me that covers from my breasts to my
pelvis. He tighten the straps till I can barely move or
breathe. I lay down on this bed and have my arms and legs
tightened to the table. The whole time I am thinking about
how erotic this would be in the right situation.
The whole purpose of the machine was to stretch my spine,
but I like thinking of it as a bondage bed. Speaking of
which, our new headboard is perfect for handcuffs and
various other restraining devices.
The article I posted the other day is about Peakspeed,
which is the company my company invested in last year.
Basically, the Friedmans plotted a hostile takeover of my
company in February and succeeded.. briefly. In that time
they managed to steal our money and mess up our vendor
relations. I never knew how horrible business could be.
Thank you Judith and Greg for showing me how evil people
can be. i hope you both rot in hell. Also, thank you for
telling me I was a burden because i had to go to the doctor
because of my accident. Judith, thank you for pretending to
be my friend, then backstabbing both me and my company. It
really helped build my confidence in others. I know both of
you will be fired from your company and sent to jail. The
jail part may take longer to happen, but I know about some
of the illegal things you did, including double dipping.
You should have fired me when you took over, but instead
you left me around. Thank God in less than a month you were
fired from my company. I am glad your company is going down
the shitter. Maybe my company will take over yours. As long
as you suffer, I will be happy. Maybe you will even lose
your fancy lil Breckenridge house or your Denver condo.
People like you are what is wrong with America.
Anyways.. that was a mini rant. If you couldnt tell, I am
still hostile. At least the takeover only lasted a month,
but in that time they almost bankrupted my company....
---
Ad:0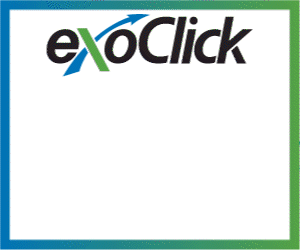 ---