My same boring ol' stuff...
2004-04-25 21:41:27 (UTC)
Fun Fun fun!
You know... sometimes when people say that you will b e
friends forever... its a bunch of shit...! I mean... me and
shawn dated for a long ass time... and when we dated he
said we would be together forever... then i dumped him...
now he says we will be friends forever... so then we are
friends and now he says loose his number all cuz something
i did that he does every weekend...! And its so dumb... he
says guys use me cuz im easy and shit... but then he goes
hooks up with fucking 5 chicks in one night... God i am so
completely frustrated with him... so he called me and told
me to loose his number... so obviously he is ok without
me... he used to tell me he couldnt go on without me... but
now he is doing fine... and so am i!!!! Its crazy... i am
havbing so much more fun now then i had all the time me and
shawn were dating... i mean it was like all we did was go
to his house and watch movies and shit... i mean it was
gay... and now i am having fun and its awesome... But yeah
it just sucks that i lost a good friend... but he doesnt
need me so why dwelll on the fact that we are over in every
way shape and form...!
Anywho... last ngiht was the funnest night ever... i swear
to god... it was awesome... and me and this super hot and
sweet guy (i cant say any names... everyone will probably
find out later) yeah i hooked up with him... Gosh he is so
sweet and stuff... Anywho... yeah then he left and i was
like hmm... so then i tried hooking up wit this kid... no
names again... yeah but he graduated like 3 years ago so
that wasnt all that good! But yeah...
Then danny called me... i felt so bad for him... I really
did...
So you know what i began to think... i really th ink that
no one reads these things i have in here... i seriously
think that... so its like i am just writing to myself...
hehe! Oh well im cool like that!
---
Ad:0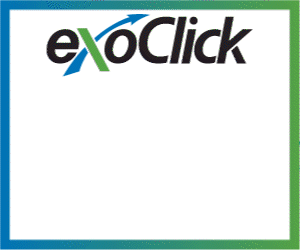 ---