My same boring ol' stuff...
2004-04-09 20:06:06 (UTC)
I dont wanna think about you...
God... life officially is at an all time low... I dont
think I have ever been this friggen depressed. I just feel
like giving up! I just want everything I had before...
back.... but I cant get it back. I feel like I have
nothing. I feel as if I have no one... I can't just sit
here and dwell on shit... I really gotta do something... I
cant handle this friggen life of mine anymore. God... I
really cant handle getting played but like every guy... i
cant handle all my gay ass friends... all their drama... I
really just wanna get out of this town... and I can at
anytime... no one would probably even miss me. I mean I
dont see how you can work so hard on something so special
for someone then they tell you how you have screwed up...
God... this is so gay... I hate my life. I hate always
being so friggen depressed... I hate it so much! But there
is nothing I can do!! I have changed all I can and I have
done all I can so now this whole issue is no longer me...
whatever... I am gonna go now... I guess hopefully one day
this thing might get a tad bit happier!
I DONT WANNA THINK ABOUT YOU by Simple Plan
Can you leave me here alone now
I don't wanna hear you say
That you know me
That I should be
Always doin what you say

Cuz I'm tryin to get through today
And there's one thing I know

I don't wanna think about you
Think about me
Don't wanna figure this out
I Don't wanna think about you
Or think about nothin
Don't wanna talk this one out
I won't let you bring me down
Cuz I know
I don't wanna think about you

Don't wanna think about you

When I wake up here tomorrow
Things will never be the same
Cuz I won't wait
Cuz you won't change
And you'll always be this way

Now I'm gonna get through today
And there's one thing I know

I don't wanna think about you
Think about me
Don't wanna figure this out
I don't wanna think about you
Or think about nothin
Don't wanna talk this one out
This time I won't let you bring me down
Won't let you shut me out
This time I know
I don't wanna think about you

Run away
Run away
Running as fast as I can
Run away
Run away
I'll never come back again
Run away
Run away

Don't wanna think about you
Think about me
Don't wanna figure this out
Don't wanna think about you
Think about me
Don't wanna talk this one out

I don't wanna think about you
Think about me
Don't wanna figure this out (figure this out)
I don't wanna think about you
Or think about nothin
Don't wanna talk this one out
This time I won't let you bring me down (bring me down)
Won't let you shut me out (shut me out)
This time I know
I don't wanna think about you

Run away
Run away
I don't wanna think about you
Run away
Run away
I don't wanna think about you
Run away
Run away
I don't wanna think about you

---
Ad:0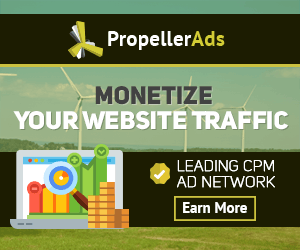 ---