Endless Abyss of Questions...
2004-03-19 04:56:18 (UTC)
My letter of Intention
March 14, 2004

Dear Youth Leadership Award Expeditions,
I am interested in Outward Bound Youth Leadership Award
Expeditions because I love canoeing, hiking, and rock
climbing. I look forward to doing these things with kids
that I have not met before but that share the same passion.
Meeting new people, getting to know them and spending time
together is something I love to do. I am interested in
developing my leadership skills as well as my physical
endurance. I have contacted some kids who have participated
in your program before and they make the mountains and
rivers of Maryland sound like an ideal place to do this.
I am a leader in my school. I am President of the freshman
class of nearly 400 students. My responsibilities as
President include planning a class trip to Pittsburgh and
various fundraising activities for this trip. I made the
school honor roll the first semester, and was elected by my
class to the homecoming court. I have a brown belt in Tae
Kwon Do and am continuing to work towards my black belt. I
am a certified Red Cross lifeguard, and plan to work at a
community swim and tennis club as a lifeguard this summer.
Last summer I managed the tennis side of the swim club,
which gave me a lot of court time and the opportunity to
play in many advanced tennis tournaments. When not working
as a lifeguard I will be coaching tennis at the club day
camp for children as well as privately on a weekly basis. I
made the high school JV girls' tennis team as a freshman and
finished the season with a 15-1 record. I was the team
reporter, and was responsible for reporting our team's
results to the local newspaper. I am the first chair French
horn player in my school band and third chair in the
orchestra. I also play the piano and guitar.
I am a strong swimmer and was on the top swim team at my
local YMCA. I am an avid snow skier and when I get to
Colorado I spend most of my time on the black diamond runs.
I can also slalom water ski holding the rope between my
knees! Traveling has been a big part of my life. I have
traveled all over the world including two weeks on the
Amazon River and exploring the famous Incan ruins of Macchu
Picchu in Peru, living in Israel for three months, and
exploring Egypt, Greece and Jordan. I took a one-week
sailing course in the British Virgin Islands and then sailed
a 42-foot sailboat for three weeks without a skipper. I
often go to Valley Forge National Park and ride mountain
bikes off trail. The local rock gyms are a favorite place of
mine to go and spend hours climbing. My family and I have
raised and sold two litters of purebred Golden Retriever
puppies and my father and I often work together on
woodworking projects. I am currently on the school rugby
team, which is my newest and most enjoyable sport.
Sincerely,
---
Ad:0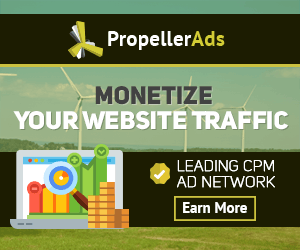 ---