Thoughts of His girl
Ad 0:
Digital Ocean
Providing developers and businesses with a reliable, easy-to-use cloud computing platform of virtual servers (Droplets), object storage ( Spaces), and more.
2004-03-04 07:54:01 (UTC)
MMMM Snickers
Masters computer is still fubar but I did get another
message from him on my journal today. I love that he
leaves me little notes . Its calming to know tht when
outof site I am not out of mind. I miss him so very much.
This morning the school phycologist and speech therapist
came by at 9 am stayed till almost 11. It went well
though . Aarons IEP meeting is monday. From there he gets
placed and starts school here. (sighs) This is been a
long 8 weeks I am so glad his staff infection is gone and
that he will start school soon.

Chris says I am distant maybe I am . I am so afraid of
not meetinhis expectations when hes here. I have kept no
secrets from him. He knows about Master and my devotion to
him . He knows that I love him and that I need him. I
havent had a vannilla relationship in a long time almot 4
years not even a nilla lover. Ironic. Chris ... the way he
looks at me , howhe sayshe feels scares the hell out of
me.
Gina went out tonight about 5:30 didnt get back till 11..
(shrugs) I feed her daughter , got her a bath, in bed ,
ect. I swear sometimes its like I have a 3rd child. I love
Torie but ... damn .

I was roaming in the Dungoens on yahoo and meet a bizarr
Master by the name of Preston. Hes a gothic. We spent some
time exchanging poetry nd just talking. It was fun. He had
no clue what Gor was. (laughs) I miss Master so much.
(sighs)
(yawns) Im so tired today and truth be told the past few
days. Its like I have 0 energy. i dont know why. (laughs)
I miss Master somuch it gets me so blah when we dont talk.
I sent Master a pole dance I did today. I hope that he
likes it. It meant so much today whenhe said he was proud
of me. Him being proud of me means the world to me. The
idea of failing him or letting him down hurts so much its
like a kick in the stomach.
okay I cant stop yawning so I am off to bed and eat my
snickers.(laughs)
---
Ad:0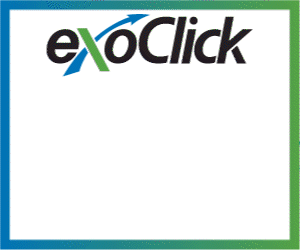 ---