Diary of a Music Fan
2004-02-25 15:04:57 (UTC)
Darren Hayes News on Capital FM!
"Alright listen, last night on the show we were talking
about Darren Hayes, of course, who we had a little chat
backstage at Party In The Park before he introduced
Beyonce… he flew in especially to be at Party In The Park.
And uhh please don't ask me the question whether he is
going to be back this year. But what I can tell you at the
moment, we are well ahead of the mark. The album wasn't
even penned into the roster of Sony Records, but uhh we
know a few people who know Darren Hayes very well so, the
rumour is, the album is going to be with us in the next
six months. That's the time frame I have been given at the
moment. Nothing definite. Uhhh we've heard a couple of
tracks, the album is going to be a cross between retro
kind of.. Darren is a real 80's man, so he's used that,
all of his favourite influences again. Kinda similar to
the album Spin but it's got a nice sort of soulful
contemporary kind of a vibe to it.

No title for the album as yet, and no title for the first
single. Of which my spy tells me is that it is going to be
an absolute smash monster record. She describes it as a
cross between Kylie and Justin. Kylie's "Slow" and
Justin's "Like I Love You". So if you imagine the 2 best
bits out of those two kind of fused together with Darren
Hayes, it's kinda good.

The majority of the album apparently recorded at Darren's
home in San Francisco and while on a journey to London,
apparently a couple of tracks were recorded here in London
as well. That's what I know for sure, but I have spoken to
my spy and we are kind of in cahoots and we are gonna try
and get Darren on the show in the next month or so, or
whenever the time is convenient because he is really busy
right now.

…keep it at Capital if you are a Darren Hayes fan for more
information as it unfolds. But you know, if you are a
Darren Hayes fan that if you can't get any information
about the album anywhere else we can get it for you. …more
details the rest of the week as we kind of fish and delve
into that if my spy happens to remember what the song is
called then we will give you that over the next couple of
weeks.

… The album will be here before August of 2004 in the UK….

...So you okay now? Are you cool?"

http://www.capitalfm.com listen online again tonight at
21.50 UK Time for more news!
http://www.darrenhayes.com
http://www.darrenhayesmusic.com
http://www.unofficialdarrenhayes.com
---
Ad:0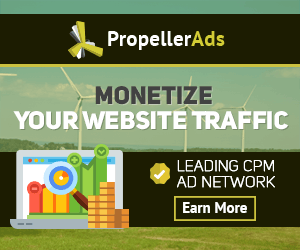 ---