Don't Judge me Yet
2004-02-10 00:17:21 (UTC)
a C equals a B
Well i'm going to TRY to write in here about everyday. so
here goes today....
I woke up this morning and i had 3 voicemails from Adam.
yay. That was a great start to the day. Before 0 period
started Ryan, Mike(my ex) and Master Sergeant were asking
me when me and Adam are getting married. and Mike started
saying that at the wedding he could say "well
congratulations Adam...but unfortunately for you I kissed
Kelly first!" and so Ryan started saying how he's going to
say he was in love me first.(I never went out with
Ryan...he just had a HUGE obsession with me) so I don't
know why they're even thinking they're inivited to our
wedding but whatever. Ryan thinks he's best man. HAHAHAHA.
Then me, Mike, Rachael, and Sarah practiced Color Guard.
I'm right rifle so i have the easiest job. whoo-hooo.
Captain said we looked a little rough.
In first period (ROTC) we did a mixture of academics and
drill. I had to continue teaching the 1st years how to
march. It was hilarious.
In second period (English IV Honors) we went over our
homework and then we started watching Gulliver's Travels.
and she told us we'll be watching it all week so that means
we wont have much homework...whoo hoo. She also told us our
grades for the quarter that just ended. I have a 78.9 ( the
stupid woman doesn't round up) which means it actually
counts as a C because it's a Honors class! whoo-hoo.
In fourth period (Pre-Calculus Honors) I continued to be
confused....like usual. but Mrs. Werner told me i have a C
in that class! whoo hoo and that one actually counts as a B
also! so those grades made my day!
When I got home I ate some grape fruit and some crackers.
and I talked to Adam...yay. I told him I was going to sex
him up the next time i see him. Then i called my dad and
asked him if we could have Quizno's for dinner. He said no
but then when he got home he said he wanted to go to
Quizno's...well we ended up at the Ale House. It was okay.
I had Shrimp Pasta. it wasn't as good as Shell's. but it
was alright. Now i'm at home...about to read some more of
my book for English. and wait for my beloved Adam to
call...but until he does I'll just be thinking about him
like always.
---
Ad:0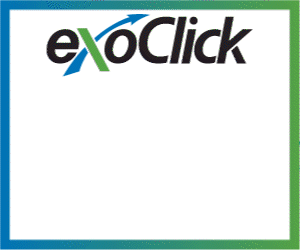 ---