Life Is For Living, Rite?
2004-01-31 17:43:12 (UTC)
How Incredibly Stupid Can 1 Person Be?
The above title says it all for my new thing to bitch
about. At college there is this rather (incredibly) dumb
seeming guy. So he's an ex, he's an incredibly stupid ex.
This ex of mine started talking to me on the Thursday,
asked me out on the Friday, didnt see me at all over the
weekend because I was in Birmingham, but rang me for at
least 2 hours every night (a gesture I found incredibly
nice at the time but now feel sick at the thought of. Soooo
boring etc) and then proceeded to dump me the following
Monday.
Yes, thats right, he went out with me for a weekend he
never saw me during, and then finished it. His excuse? He
was still attempting to get over a previous relationship
that had ended rather messily, with his 'girlfriend'
running off with his best mate. At the time I felt
incredibly sorry for him as this sounded soooo cliched, but
then I find, from my new friends, that this girl he 'went
out with' is in fact one of my closest (and only) female
friends, one of the nicest people I have ever met, and also
that they never ACTUALLY went out, it only seemed that way
in this poor, lonely, twisted boys mind.
And it is at this point I hasten to agree with one of my
friends, who said so fittingly, that this poor innocent
girl is both a)way outta his league, and b) does not
deserve having her name mentioned in the same sentance as
my nasty, spiteful ex.
And believe you me, this guy is spiteful. According to my
new friends, he was slagging me off for days before
suddenly going out with me, and after dumping me then
proceeded to tell everyone I had fantasies about him, a
thought that makes me want to gag. And now, in the midst of
my new found l*** interest (I can never say the actual L-
word in relation to this person, as they do not know what
the word means)he hastened to tell my new found l*** that
the only reason I had the idea for our half term outing (an
exciting prospect) was to 'get on him.' As I have informed
one of my most pirate-like friends, the only reason he
feels he must spread this nasty malicious (yes I have spelt
it right ANDY!!! It is spelt that way, not melicius)rumour
is because he is all too aware that he would never get this
far with me, however much he attempts to kid himself.
But I feel now is the moment to thank him, for dumping me
and saving me the agony of having to dump him over a
ridiculous hat and a very true nickname.
God works in mysterious ways, doesnt he Pitchfork?
Xx Millie xX
---
Ad:0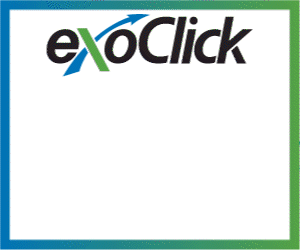 ---