Singing In the Rain or A downpouring
2004-01-29 08:08:15 (UTC)
You and I Both Loved . . . .
SO AS MY LIFE CONTINUES TO MOKE NO SENSE WHATSOEVER, I
TAKE THE TIME OUT TO WRITE IN THIS DIARY. MIND YOU, I
HAVE MY OWN JOURNAL, BUT SOMETIMES, IT'S EASIER TO TYPE
WHAT I AM THINKING/FEELING THAN TO WRITE IT , YA KNOW.
SO I THINK THE FIRST TOPIC OF CONVERSATION IS GOING TO BE
MY MOTHER. SHE HAS BREAST CANCER, AND I AM NOT SURE IF I
AM DEALING WITH IT THE RIGHT WAY. LIKE I DON'T THINK
THERE IS A RIGHT WAY TO DEAL WITH IT, BUT STILL. I THINK
I SHOULD BE FEELING A CERTAIN WAY ABOUT IT, AND IM JUST
KINDA LIKE OH, THIS IS JUST A BUMP IN THA ROAD, I AM SURE
IT'S GOING OT BE OKAY. AND I REALLY DON'T WANT TO TALK
ABOUT IT RIGHT NOW, BECAUASE I THINK IT'S STUPID TO DWELL
ON, BUT YOU KNOW I HAVE TO LIKE TALK ABOUT IT SOMETIME,
AND WHY NOT NOW, WITH COMPLETE STRANGERS.
THE OTHER THING THAT IS GOING ON IN MY LIFE, IS THE FACT
THT ROMMEL IS LEAVING ME, TO GO TO THE NAVY. NOT REALLY
LEAVING ME, BUT LEAVING, AND GOING SOMEWHERE WHERE HE IS
NOT READILY ACCESSIBLE TO ME AT ALL TIMES. I THINK THIS
IS ONE OF THOSE TESTS THAT GOD SENDS TO YOU, TO SEE WHERE
YOU ARE ON YOUR JOURNEY. BUT IS THIS THE TEST THAT ASKS,
ARE YOU READY TO HANDLE LIFE ON YOUR OWN? OR IS THIS THE
TEST THAT IS ASKING ME, IS HE REALLY WANT YOU WANT IN YOUR
LIFE? OR IS THIS THA, BITCH, STOP TRIPPING OVA THIS NIGGA
TEST. I REALLY DON'T WANT THIS TO BE ABOUT ME, I WANT
THIS TO BE ABOUT HIM GROWING AS A PERSON, AND COMING INTO
HIMSELF, BECAUSE I KNOW THIS IS SOMETHING THAT HE COULD
EXCEL AT. I JUST HOPE THAT HE IS ABLE TO REALIZE HIS
POTENTIAL AS A PERSON. NOT REALIZE IT LIKE HAVE AN
EPIPHANY, BUT REALIZE AS IN ACTUALLY BE ABLE TO SHOW
ER'BODY ELSE WHAT A GOOD PERSON HE IS.
AND THE EVEN BIGGER QUESTION THAT I HAVE IS HOW AM I GOING
TO DO THIS. THIS IS GOING TO REQUIRE TO HAVE SO MUCH
FAITH IN A RELATIONSHIP THAT FOR SOME REASON I STILL DON'T
TRUST. ACTUALLY I KNOW THE REASON, IT'S PROLLY BECAUSE
IT'S A FIGMENT OF MY IMAGINATION. THERE IS OF COURSE SOME
SORT OF COMMON BOND, BUT IT'S NOT WHAT I WANT, OR I KEEP
TELLING MYSELF I NEED. MAYBE THIS IS THA WHOLE, IF YOU
LOVE SOMETHING LET IT GO THING. BUT WHAT IF THE SOMETHING
DOESN'T LOVE ME BACK, WHAT AM I GOING TO DO THEN. AND
THAT I THINK IS THE QUESTION THAT IS GOING TO BE IN ME
UNTIL I ACTUALLY GET A CHANCE TO SIT DOWN AND TALK TO HIM,
AND LOOK IN HIS FACE AS HE SAYS THE BULLSHIT (NOT REALLY
NEGATIVE CONOTATION, JUST YOUR AVERAGE SHOOTING THA SHIT
KINDA BULLSHIT) TO ME THAT HE USUALLY SAYS. I DON'T DOUBT
HIS LOVE . . .OR WHATEVER EMOTION HE HAS THAT MEANS THE
SAME THING TO ME. I JUST KNOW THAT HE ISN'T IN LOVE WITH
ME, THUS CAUSING THE ETERNAL STRUGGLE - TO KEEP HOPING
THAT IT CAN AND WILL HAPPEN - OR GIVE UP AND ER'THING THAT
I HAVE HELD DEAR FOR 4 OR 5 YEARS, AND START ALL OVER.
HE'S MY BEST FRIEND. NOT IN THE GAY LIFETIME MOVIE,
CRYING WITH HAPPINESS KIND OF BEST FIREND. BUT A TRUE
FRIEND BECAUSE HE KNOWS ME, WITHOUT THE SUPERFICIAL TELL
ME WHAT TO WEAR OR EAT OR BE KINDA WAY. I DON'T HAVE AN
UNCONDITIONAL FRIEND LIKE THAT, OTHER THAN STACEY, BUT
SINCE STACE IS IN NY, THAT DOESN'T REALLY HELP ME. I
WONDER IF HE KNOWS THAT. I NEVER TELL HIM THAT, OF COURSE
I DON'T TELL HIM ALOT OF SHT, BUT THAT IS NOT THE POINT.
WHAT I REALLY WANT HIM TO KNOW IS THT IM SCARED AS FUCK
ABOUT THE FUTURE, CUZ IT'S NO LONGER IN MY HANDS.
YEAH IT'S 3 IN THA MORNING, IM GOING TO BED.
---
Ad:0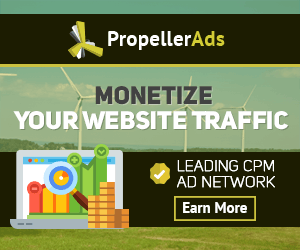 ---