Wishin' on some long lost star
2004-01-23 22:01:19 (UTC)
I can feel it breaking free with each and every kiss
Hello wonderful people~
Today was better than some... though still had it's
moments. Like at lunch me and cassy were summoned to Vice
Principle "psychologist" blomquist's office and she and
monique are like tight... so we had this big counseling
session... it was interesting. And in science, tina was
almost in tears because her parents have now told her
they're going to miami tonight and she's forced to stay by
their side 24-7 and she's really upset over all... I'm so
worried about her right now...
OH WELL! TONIGHT AINT NO TIME FOR WORRIES! Me and molls and
cassy are going bowling with like the WHOLE rest of this
church district... haha it'll be awesome. From like 8-11
we're watchin BRUCE ALMIGHTY, then heading over to a church
and hangin out till like 1... After that-o, we're going
bowling from 1-7 and coming back at around 8 :)YAY! PSYCHED
OUT YO! Dood, do you know how many people are going skiing
this weekend or snowboarding? MANY!!! yes... James about
the convo last night with me remaining the only girl left
alive lol (i killed all the other girls :) ) lol you were
like "haha you just described me" maybe there was something
to that... Me wroteths another poem all for ... someone...
Actually two someones who've really inspired me through God
and encouraged me to know him more...
A Whole Lot More Kneeling
C. Harrod
As this New Year rings in for us all,
we should look a little different at the tall and the small.
The black and the white, the yellow, the green,
because lately we've looked down on them more then they
need.
We get all caught up in our world full of woes,
and tend to forget about all those below.
The ones who this Christmas had less than we did,
and they may have only been able to purchase one toy for
one kid.
We also forget about family and friends,
because who knows how long my office hours will bend!
Here's a small lesson I learned just last week
and I think that it will help with the peace we might seek.
I've had a hard day, please move so I can sit,
and just forget about what's going on, I'd like to read or
knit.
I don't care what's happening down the street or overseas,
I just want to rest and sleep peacefully.
And soon in my dreams, a poor man sits down,
to eat the crusts of a sandwich he found.
And as I walk past him, on my way to work,
he gets in my way and I say "HEY! Watch it, jerk!"
And I mumble and grumble my way to my cube,
I think "Geez, what was wrong with that weird old dude?"
The next day, I see him again,
and I glare as I pass and walk 'round the bend.
In my office again, I see the man's shadow,
and I see his body, but don't see his face, though.
As I walk past him, on my way home that eve,
I see him get up and take his things and leave.
And as I am walking home I fear,
for I sense someone coming near.
And when I turn around, I see the man following me,
and stop when I turn and start walking up my street.
I pop in the door, and lock it up tight,
and turn to sit on my chair like every other night.
But who should already be sitting there?
The man! with all his bags and uncombed hair.
And as he takes off all his rags I see,
it is really my Savior, who I have been leaving be.
"You haven't been talking to me in a while.
And the other day I thought I'd give you my smile.
But instead you gave me one look, then wrote me off.
It didn't mean a thing to you; a man in ripped up cloth.
And so you ignored me, and gave me no heed,
where you knew that I was a person, just a person in need.
When others came round to help a poor man out,
you wanted no part of what I was about.
But that is ok, because I will forgive you,
and I will not ever think to leave you.
But next time you see someone in need on the street,
help them out a little, and you'll be helping me."
After he said that, I awoke with a start, in my chair,
and looked around, but the man was not there!
As I prayed that night for the first time in a while,
I looked to the stars and I know that I saw God and Jesus
smile.
And with that, I went to bed with a feeling,
that I sometime soon, I would be doing a whole lot more
kneeling.
Think about that one... Not a sermon, just a thought.
Isaiah 64:6
All of us have become like one who is unclean, and all our
righteous acts are like filthy rags; we all shrivel up like
a leaf, and like the wind our sins sweep us away.
All my Love,
~*Clara*~

---
Ad:0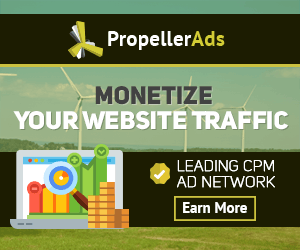 ---