Don't Judge me Yet
2004-01-13 00:07:30 (UTC)
Sex does NOT make you a horrible person
I was talking with a friend of mine about sex and this
girl was listening in on our conversation. she interupted
by saying that i am a horrible person for having sex before
marriage. i think she's a horrible person for saying that
to me. my boyfriend and i have known each other since my
freshman year. but we didn't start liking each other until
January of 2003. Then we started going out in February.
about 4 months later, we had sex for the first time. we
lost our virginity to each other. we were/are VERY much in
love and didn't want to wait until marriage. we talked
about it for a very long time and decided we wanted to have
sex with each other. Now we love sex. it's not like we
cheat on each other. i trust him completely. i know he
would never hurt me. especially because of what happened to
me a couple of years ago.
this is what happened my sophomore year... i went to the
military ball (ROTC dance) with this really hot guy from
the football team. he really liked me and i kind of liked
him. well i DEFINITELY wasn't a virgin to drinking...i
would drink with my friends every friday and saturday
night. and i'm used to doing stuff with guys. i wasn't a
COMPLETE virgin. well we got REALLY drunk after the dance.
i mean we downed about 2 bottles of vodka, just the two of
us and i'm a really little person so it doesn't take much
for me to get drunk. i was so drunk that i had no idea what
was going on and i kept blacking out. all i remember was
that he kept telling me to take off my clothes and he would
YELL at me for trying to put them back on. then he kept
telling me he loved me and all this crap. i dont remember
what all he did to me that night and he never would tell
me. then there were rumors going all over school about us.
i didn't appreciate that very much and that's when i
decided to quit drinking. i got drunk about 3 more times
after that. and then i finally quit. i was so proud of
myself. but i still had this need for guys...but i felt
like every guy wanted to be with me because of what they
heard from that guy.
when adam and i started talking he told me that he didn't
know about that situation. and he liked me for me not
because of what i did. he hates drinking (he was glad i
quit) and he had never been with a girl in any way. (no he
wasn't gay...he just wasnt interested in girls until he met
me) so i was his first EVERYTHING!!! and i thought that was
very sweet...i was just scared that he wouldn't be able to
please me because he had no experience. but oh man did he
learn my body fast!!! i trust him completely...and we BOTH
decided to have sex because we love each other and as far
as we know we're marrying each other. we enjoy having sex
with each other and i dont do it just because he wants to
and he doesn't do it just because i want to. so i dont
find ANYTHING wrong with us having sex before marriage.
---
Ad:0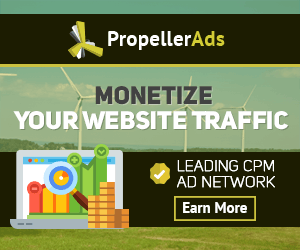 ---