dude
2004-01-12 02:24:05 (UTC)
The Simpsons are on...
But I'm not really watching them even though it's a new
episode.
Yesterday the gang went ice skating, and I was so sleep
deprived and worked through. By that I mean I had 2 hours
of sleep within the last 2 days and had to attend a full
rehearsal of freestreet. That stretched me out well for the
skating so I didn't pull anything really, but it sure feels
like I have now. Besides that we started working on adding
camera into geometrical blocking. It rocked. We watched it
later 'twas quite swell.
Skating was fun. Though tim hasn't skated for 5 years he
said, he was real good. We played tag, all of us fell
several times, oscar hit on me. I need to start showing big
signs that I don't want that. He skated bad, Kara, though
her first time, was alright, she even played tag with us,
Dwight took a hard fall and sat out. Eric came later so he
just sat around and didn't feel like skating. Marvin had a
doctors appt. he didn't make it there, but we saw him
afterwards at Eric's.
This was almost a couples party plus Chris. There was Eric
and Liz, Anna and Marvin, (Kara and Dwight but they left
right after skating) then there was oscar hitting on me.
He couldn't really for some time though cause I was in the
first stage of sleep on Eric's couch until I had to go
home. I should of asked Tim to drive me when he was
leaving. He figured out that Oscar likes me. Asked me about
it and told Liz so I have someone to talk to about it. I
did talk to Ela, but I couldn't all too long since Eric
came and I wanted to leave them together. Besides Eric
needed her time, and I was tired.
Oh, and I got a date for Friday, might go to the Mission
the next day, actually, I most likely will. Cat lives real
close so it wouldn't be out of the way. I just don't know
what to wear. Maybe my beige outfit thing with boots.
Probably. But let me tell you abou the date, since it is
not likely of me to go out on a friday night with a guy.
Well, that's technically cause I'm not just going out with
a guy, and it's nothing to brag about I bet, but this is a
blind double date. Aindria said that a friend of her
boyfriends wanted to hook up with someone, so she doesn't
really hook anyone up just says this guy is looking, if
whoever is looking too, they can pursue further. So after
this night where Oscar is chasing me, i figure, it wouldn't
be bad to be able to tell him, I've got a date. This is
very much something that would kinda give him a hint,
wouldn't it? Yeah so basically this is a double date with
Aindria, her guy, his friend and me. Now they are about
26/27. The guy I'm gonna be with is supposably cool. His
father is polish, but he doesnt speak it, he's not ghetto,
and he's well cultured so as to music. I hear he's kinda
big which is alright I guess. Though I'm shallow I'm trying
to keep an open mind. Maybe he'll have a nice face atleast.
Well, one way or another if he's not cool, I atleat have
Aindrea there. Besides, call this a date. I get a free good
time, with Aindria. Kick ass. Especially since I haven't
seen her since before Germany and I really don't have how
since she's gonna be at school all the time again, and I
don't have access to the car. She doesn't either.
Oh, and major sale on photo exposures. 2.99 per film for
1hour. Spiffy. So I'm asking for my birthday gift to be
getting those things exposed. Their gonna be like 30 bucks
in total, so I can bring them to freestreet after censoring
them and creating a way I can show them to people without
loosing them. I especially don't trust rasean and those big
loud groups of people. Later I can put them in a photo
album and show them to my friends. Finally. Can't wait.
Need to buy photo album too. One that I would choose
though, wouldn't want that as a gift, others wouldn't know
what i like, and even though it would pass, it wouldn't
really be mine. Some glitches might appear anyway.
---
Ad:0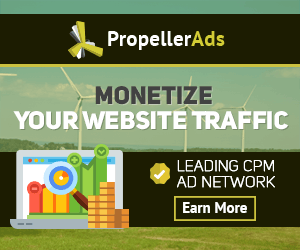 ---