Don't Judge me Yet
Ad 0:
Digital Ocean
Providing developers and businesses with a reliable, easy-to-use cloud computing platform of virtual servers (Droplets), object storage ( Spaces), and more.
2004-01-10 22:39:19 (UTC)
This Is Me
well I'm starting this diary to get all my feelings out
and to just write down what happens each day. Feel free to
send me feedback on anything or ask any questions you want.
I'm 18 years old. I'm in high school...but I'll be
graduating in May. whoo-hoo!
I've got a pretty messed up family situation going on
right now. In March of 2003 my dad cheated on my mom with
my aunt (thru marriage) and it split our family up.
Danielle (my ex-aunt) moved in with me and my dad...along
with her BRATTY 5 year old daughter Katilyn (my cousin). My
mom is living with my Uncle Vaughn (her
brother...Danielle's ex-husband) until she can save up
enough money to get a place for herself. well things are
kind of weird between Danielle and me...because it's kind
of hard to like someone who went from being your aunt to
your stepmom within a few months. well after about 4 months
of living with danielle and Katilyn I told my dad I
couldn't stand living with them. He asked them to move out.
Danielle spends the night sometimes (like tonight). My mom
is still in love with my dad and she does/says some pretty
RUDE things. So, that's where my family situation stands as
of now.
The only way I escape from that stupid situation is to be
with my boyfriend, Adam. He is my everything. He's 18 years
old and out of high school. He's been in the Marines since
September of 2003. He looks so good in that uniform! yum!=P
I love him with my whole heart...he's helped me out a lot.
We've been together almost 11 months now. It'll be a year
on Valentine's day. Hopefully he'll get to come home on V-
day to spend it with me. I've got a really romantic night
planned if he does get to come home. I'm so excited...I
can't wait. As of now...I can only talk to him on Sundays.
so I sit at home ALL DAY Sunday waiting for him to call. He
should be home in about 2 weeks..I'm so excited! so I've
got to get an outfit for that night...if you know what I
mean. I can't wait for him to come home! I can't wait to be
in his arms!!! gosh I love him so much. but then he has to
go to Virginia for 6 months!!! ugh! but that's life.
Well now I have to get ready to go over to my mom's for
dinner...she's making homemade shrimp pasta...mmm mmm
good! .....yes I spend my weekends with my mom or my dad.
and when Adam's home I spend every second with him. I don't
hang out with my friends because sometimes they don't treat
me very nice. And I can't hang out with my old friends
because then I'd start drinking again. Adam says that if I
ever drink he's gonna break up with me. He really really
disaproves of drinking. I havent had a drink in over a
year...whoo-hoo go me!!! (i used to drink a LOT...i mean a
LOT) so now I just hang out with my parents. don't worry
I'm not a loser...I still have lots of fun...especially
when Adam's home!!!

---
Ad:0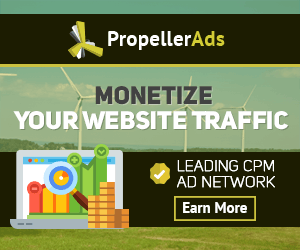 ---