All That I Am
2004-01-09 15:56:56 (UTC)
The Sound Of A Kiss
"We all are just regular people seeking the same thing: the
guy on the street, the woman in the classroom, the Israeli,
the Afghan, the Zuni, the Apache, the Irish, the
Protestant, the Catholic, the gay, the straight, you, me --
we all just want to know that we matter. We want
validation."
-Oprah Winfrey

Nick Martin is bisexual, 5'7, blue hair, black eyes...no
wait reverse that...blue eyes, black hair. And I find him
to be quite cute and adorable. He's intelligent, soft
spoken, and a little shy. He's also still in the closet
w/his family and some of his friends and he has racial
issues. I met him a week ago through Daniel when he had me,
Shace and Nick over to eat. We ended up going to the
Phoenix and then came back to Daniel's where me and Nick
watched Jeepers Creepers 2 and then slept w/Daniel in his
bed. (just slept nothing naughty) Well me and Nick cuddled
and made out that night and it was nice. The following
night it was the same thing but now at Nick's apartment. He
lives on southside too, like 3mins from me. I know I should
be a little more descriptive of all the events and whatnot
but I have to get to the point of what's bothering me
w/Nick. He's so busy w/his facade of being perfect for his
friends and family that he doesn't have enough left to
sustain a romantic relationship. At least not with me. I
told him last night that I couldn't be a secret if I was in
a serious relationship with someone (we were talking
hypothetically of course...even though it was really about
us). He doesn't think his romantic life should encroach on
his family and certain friends. He said it would be selfish
of his partner to ask him to risk losing his family for
them. So, I had to whip out my favorite quote of all time
by my girl Oprah (we're close...she just doesn't know it
yet). I told him everyone wants to feel loved and wanted
and it'd be hard to feel that way when you keep the person
you love a secret from the most important people in your
life. I told him I couldn't do that. So, we ended our hour
or so conversation with a little uncertainty. He said it's
up to me to say where we go from there. He said he wants to
be with me because he has strong feelings for me but he
could understand if I didn't want to persue a relationship
w/him. So, I don't know what I want to do. I love the way I
feel when I'm around him. I love it when he holds me and
when I'm kissing him. It just feels good. There's nothing
quite like the sound of a kiss. It's intimate, it's fresh,
and for that brief moment, it's everything. And I know that
I'm craving that kind of attention and affection but I
think I need that right now. I've been so low and depressed
because I'm so lonely and now that I've found someone, I
don't want to let it go. I don't think it's that i'm into
Nick as much as i'm into his kiss and the idea of falling
in love and being loved. But the idea of being hidden and
kept secret from his loved ones is disheartening. Where's
the validation in that? But i'll never know if it'll work
w/him if I don't try right? I think I'm going to see where
it goes...I don't know. I've flip flopped so many times in
the past few hours. It's not a life or death situation but
I just like being w/Nick. I don't know we'll see. I'll call
him tonight and just go from there. Okay gotta get back to
work. Later.
---
Ad:0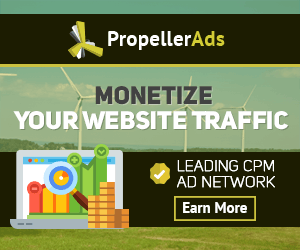 ---