Singing In the Rain or A downpouring
2003-11-18 01:35:01 (UTC)
I'll Press . . .
SO HOW MUCH DO YOU LOVE HOW I KEEP FUCKING UP MY LIFE.
WELL ACTUALLY, IMMA TAKE THAT BACK, MY LIFE ISN'T FUCKED
UP, IT'S GREAT. NOW, MY LOVE LIFE, THAT IS A DIFFERENT
STORY. YEAH, I TALKED ABOUT HOW I MET THIS WONDERFUL MAN
OF GOD, BOOOOOOOOOOOOOOOOOOOOOOOOOOOO! THAS SUCH A LIE, HE
IS SO FAKING THA FUNK. HE'S FINE AND ALL, BUT ALL HE
WANTS TO DO IS HUMP. THE PROBLEM WITH THAT IS THE FACT
THAT I THINK THAT I WANT TO LET HIM.
WHICH IS CAUSING ME MORE PROBLEMS THAN IT SHOULD. THAS
WHAT YOU GET FOR TELLING PEOPLE THAT YOU ARE A VIRGIN,
THEN THEY THINK THAT IT'S GOING TO BE A BIG DEAL IF YOU
LOSE YOUR VIRGINITY, LIKE I'M GOING TO BE LIKE, OH, HE
MUST LOVE ME, HE TOOK MY VIRGINITY. NO, IMMA BE LIKE,
AIGHT, NOW THAT IS OUT OF THA WAY, CAN WE LOOK INTO DOING
THAT AGAIN SOMETIME SOON?
SO ROMMEL IS MAD, BECAUSE I TOLD HIM THAT I WAS SAVING
MYSELF FOR HIM UNTIL THIS GUY (WHO I WILL NOT NAME,
BECAUSE IM REALLY ONLY AFTER HIS BODY) CAME ALONG. IT'S
AMAZING TO ME HOW PEOPLE CAN TREAT YOU LIKE AN ADULT, UP
UNTIL YOU DO SOMETHING THEY DON'T THINK IS RIGHT FOR YOU.
IT'S LIKE IM THE SLOW FRIEND, THAT ER'BODY HAS TO LOOK OUT
FOR, WHEN IN FACT, I THINK THAT I MIGHT KNOW WHAT I AM
DOING. NOW IF HE WOULD JUST CALL, SO THAT I COULD TELL
HIM ALL THIS.
I TOLD HIM THAT I WANTED A DEEPER RELATIONSHIP, BUT I
REALIZED THAT I LIED, AND THAT ISN'T WHAT I WANT, WHAT I
WANT IS A HUMP-BUDDY, THAT I CAN TAKE OUT IN PUBLIC, WE
CAN BE FRIENDS THAT HUMP, I AM SO OKAY WITH THAT. I JUST
REALLY WOULD LIKE TO FINISH WHAT WE STARTED, YA KNOW.
LIKE SON OF YOUR MOTHER, DON'T BE LEAVING ME HANGING, YA
KNOW. BUT THAS AIGHT THOUGH, WE ARE GONE GET THIS
TOGETHER, FOR REAL, SO THAT I CAN GET THIS OUT OF THA
WAY. NE WAY, I AM MAKING COOKIES, SO I CAN'T TYPE FOR
LONG.
UNTIL THA MOOD STRIKES,
CRAZY IN BLUE
---
Ad:0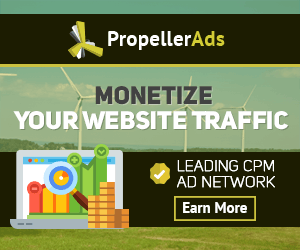 ---