sleeptodreamher
2003-09-20 22:05:34 (UTC)
YAY!!!
i GOT A PUPPY!!!
YAY!!!
hes so sweet he just wants to cuddle and lay his head on me
and hes so chill he just plops down everywhere and hes
mellow and fluffy and soft and the BEST THING EVER and i
love him soo much
hes the sweetest cutest puppy ever - even matt likes him!!
he picked him up and held him and petted him. that means
he must be the cutest dog on earth for HIM to even like
him. I cant wait for caroline to meet him!! she will love
him im sure.
oh my god ashleigh's sending me pictures of the hottest
girls on earth I WANT SOME
my mom and aunt are getting their belly buttons pierced
when we go up there for thanksgiving and they want me to,
so i'm guna be walking the puppy a lot and going to the gym
and eating salad lol. because i was like "guys, im guna go
get my lip pierced" and here they go ganging up on me matts
all "GROSS" and she was like just get your belly button
with us but i dont know. i think lip rings are really hot
but its probably god awfully annoying... ive just been
craving that for a while... Ashleigh said she'd go with me
and get her eyebrow!! YAY she said lip would be cute on
me. i think its fucking hot. i should ask ashley how
annoying it was. and i should get that.. other thing,
too. that she has. cus that.. is awesome LOL

i REALLY need a shower. but if im just guna stay in
and eat pizza and play with the puppy. who cares. lol.
its so funny, last night i drove, and i had in one of the
cds i made her a while ago, like last december, and so the
song starts "sweet caroline.." on my cd and i changed it
real quick before the singing began, before he noticed,
and so today he was humming it and i was like "isnt that
caroline's song?" and he was like damn it why is that in my
head?? lol
i hope caroline can come tomorrow and see him or soon. i
love him SOO Much.. i didnt do ANY of the things i needed
to do today! but i dont care!! cus i have a sweet fluffy
puppy to love.
---
Ad:0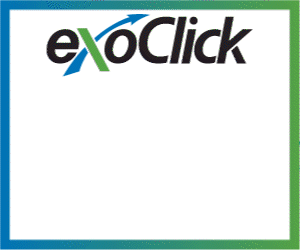 ---