No time for love Dr. Jones
2003-07-18 03:46:39 (UTC)
Would you like to do a survey?
I just read another person's diary, and they'd done a quiz
which made me realise that I haven't put much of myself
right now into this diary. So here goes...

*Series one*
-- Full Name: Richard Daniel Jones
-- Birth date: June 13, 2003
-- Birthplace: Queen Victoria Hospital, Adelaide (which I
might add is now a block of apartments)
-- Current Location: Adelaide again
-- Eye Colour: Um… can't quite see them
-- Hair Colour: Brown
-- Righty or Lefty: righty
-- Zodiac Sign: Gemini, but I don't believe in that bollocks
-- Innie or Outtie: innie
*series two* - describe
-- Your heritage: Probably English convicts, I'm a bit like
that
-- The clothes you wore today: Work slacks, boots and my
stupid 'bumble bee' work polo shirt (it's got brown and
blue horizontal stripes, eeewwww…)
-- Your hair: froofy
-- Your weakness: feeling sorry for myself
-- Your fears: being alone
-- Your perfect pizza: ham, pineapple, pepperoni, swiss
cheese, extra-thick extra-lots tomato sauce
-- One thing you'd like to achieve: to be in a band that
plays in more than one city to more than 11 people
*series three* - what is
-- Your most overused phrase:
-- Your thoughts first waking up: why the hell am I awake
when I could be in blissful sleep mode?
-- The first feature you notice in the opposite sex: I'm
sad to say it'd be legs or breasts. Hey, I'm a guy!
-- Your best physical feature: hmmm… my froofy hair? Ha!
-- Your bedtime: if I averaged the times out it'd probably
be around 8:00, isn't that sad? The life of a baker's
partner…
-- Your greatest accomplishment: my first ever gig, what a
rush!
-- Your most missed memory: Darwin, my friends, my Nanna
Jack
*series four* - you prefer
-- Pepsi or coke: Coke, preferably Vanilla. Mmmm… vanilla
coke
-- McDonald's or Burger King: Taco Bell! Wahoo nooch!
-- Single or group dates: Never had a group date, so I
can't really answer that.
-- Adidas or nike: Spend less boots, baby!
-- Lipton Ice Tea or Nestea: yeah right!
-- Chocolate or vanilla ice cream: vanilla
-- Candy: WTF? There's no such thing as Candy in oz!
-- Cappuccino or coffee: which ever's handy
-- Boxers or briefs: boxers. Once you've had boxers, you
never go back
-- punk or emo: punk
-- hotdogs or hamburgers: hamburgers
-- fries or baked potato: fries
*series five* - do you
-- Smoke: hell no
-- Cuss: fuck yes!
-- Sing well: you shouldn't really ask me about that
-- Take a shower everyday: well, sometimes on a weekend if
I'm not doing anything I'll skip it
-- Have a crush(es): on my girlfriend, yes. Oh, and Kate
Beckinsale, yummo
-- who are they: …
-- Do you think you've been in love: yes
-- Want to do in college: been there before, couldn't say I
liked it
-- Want to get married: I guess
-- Type w/ your fingers on the right keys: no, life wasn't
made to live by rules
-- Believe in yourself: on occasion
-- Get motion sickness: no
-- Think you're attractive: no
-- Think you're a health freak: yes, my health is sooooo
important to me. Wait, was that a question pertaining to
sarcasm?
-- Get along with your parents: yeah
-- Like thunderstorms: doesn't everyone?
-- Play an instrument: a few
*series six - in the past month, did/have you
-- Drank alcohol: I wish
-- Smoke(d): no
-- Done a drug: I wish
-- Have Sex: naturally
-- Made Out: you have to make out to have sex don't you?
-- Go on a date: I saw a moofie with my girlfiend, does
that count?
-- Go to the mall: yes, the moofies are at 'the mall'
-- Eaten an entire box of Oreos: I can't stand those little
fuckers
-- Eaten sushi: See above
-- Been on stage: yes
-- Been dumped: no, my girlfiend loves me.
-- Made homemade cookies: No
-- Been in love: Einstein did a good job with this quiz…
-- Gone skinny dipping: in the shower
-- Dyed your hair: No, but I'm thinking about it
-- Stolen anything: Just my girlfiend's heart (yuk yuk)
*series seven* - have you ever
-- Played a game that required removal of clothing?: yes
-- If so, was it mixed company: no
-- Been trashed or extremely intoxicated: not that I
remember, but you should hear the rumors
-- Been caught "doing something": I just got caught serving
a customer. Does that constitute "doing something"?
-- Been called a tease: Actually, yes!
-- Gotten beaten up: nup
-- Shoplifted: no.
-- If so, did you get caught:
-- Changed who you were to fit in: not likely
*series eight* - the future
-- Age you hope to be married: If I'm not married by 30, I
probably won't ever
-- Numbers and Names of Children: A girl (Torrence or Kate)
and a boy (Timmy?!?)
-- Descibe your Dream Wedding: a barbie on the beach, ha!
-- How do you want to die: in a heartbeat
-- Where you want to go to college: screw that for a joke
-- What do you want to be when you grow up: me? Grow up?
haha
-- What country would you most like to visit: Australia
*series nine* - opposite sex
-- Best eye color? green
-- Best hair color? Brown
-- Short or long hair?: Medium
-- Best height: not quite as tall as me
-- Best weight: how should I know? No girl will ever tell
me…
-- Best articles of clothing: I've always been partial to
short skirts and halter neck tops
-- Best first date location: movies coz I like movies, but
if you really want to get to know someone, you can't beat
moonlit strolls on the beach. I know it's clichéd, just
remember shoes ;)
-- Best first kiss location: somewhere on Earth, I hear
it's hard to breathe on the moon
*series ten* - number of
-- Number of girls I have kissed in my life: eight
-- Number of girls you have made out with: eight
-- Number of girlfriends you've had: four
-- Number of boys I have kissed: ha!
-- Number of boys you have made out with: this is starting
to disturb me…
-- Number of boyfriends you've had: Right! This is where I
draw the line!
-- Number of drugs taken illegally: Two different kinds.
I've had dope too many times to count, and I took an 'E'
once
-- Number of people I could trust with my life: 6
-- Number of CDs that I own: about 60
-- Number of piercings: one
-- Number of tattoos: one
-- Number of times my name has appeared in the newspaper?:
once that I can remember for tee-ball when I was young.
-- Number of scars on my body: oodles.
-- Number of things in my past that I regret: …I've run out
of fingers, can I borrow someone else's?
*series eleven*- favorite
-- food: My mum's enchilada's, Carolyn's Lasagne &
Belinda's chunky beef pies
-- drink: Dr. Pepper
-- store: some music shop somewhere? There's a kick-ass
comic shop in town
-- music: Metal, punk, anything with feeling
-- bands: Metallica, Faith No More, Nickelback, Corrosion
of Conformity, Pantera, Superjesus, the list goes on…
-- song: 'Sweet Amber' by Metallica
-- Number: 7
--shirt: My new long sleeved Metallica shirt that has "St
Anger Day – 13/06/03' on it. My 24th birthday, yeah!
-- jeans: Westco, baby!
-- shoes: My big black fuck off boots
-- brand: Johnson & Johnson, nothing else make me feel so
good (guffaw!)
-- book: 'The Stand' by Stephen King
-- teacher: Crap, Mrs Hennessey was pretty cool I guess
-- car: Starion, Starion, Starion
-- animal: Blue heeler *sniff*
-- thing to do: kick back and have a strum on the guitar
-- swear word: shitfuckcumbitchshitslut
-- swear phrase: Kiss my grits. Does that count?
*series twelve*-are you
-- popular: not really
-- funny: no. (that was a joke, so you can judge for
yourself)
-- skinny: /:|
-- talented: I would say no, but some have said yes
-- an only child: nope, I gots me plenty of siblings
-- single: nope
-- straight: as an arrow
-- mean: when riled, yes
-- sad: most of the time
*section thirteen*- who is
-- best friend: Rob or Ryan
-- best friend of opposite sex: Carolyn
-- best older friend: ??
-- best dressed friend: what?
-- scariest friend: Zac, he worries me
-- hottest person alive: Kate Beckinsale or Sarah McLeod
-- ugliest person alive: Most of them
---
Ad:0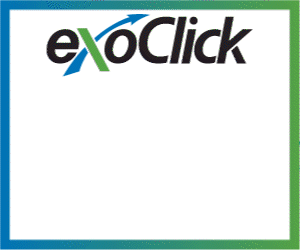 ---