Euphoric Nothingness
2003-06-18 00:35:53 (UTC)
My Real Home
Well it's been 10 days since the last entry. Lots of
stuff from all different places have gone down. So I
guess let's get started.
I have decided to place a whole entry on ym trip to my
real home because I think that my grandmother deserves it.
Well last weekend I went to my real home. North Myrtle
Beach ,SC, where I was born. It was a good time despite
the somber circumstances. We went up there to bury my
grandmother next to my grandfather (who died in a car
crash before I was born).
We left Thursday afternoon after I got to Daytona. I had
work and school in the morning/early afternoon so I
obviously couldn't miss that. It was a review for the
final so class was quite important.
During the weekend, we went to play putt-putt and we went
to the Grand Prix for go-kart racing. It was fun, I
suppose, but that wasn't the real reason we were there.
In the room, life was gorrifically boring. I had to get
studying done for my final on Monday, so I did that as
well.
However, the service for my grandmother was on Saturday
morning. My mom's extended family attended (they buried
my Great Aunt a half hour away on the same day so we went
to her service as well). They were very nice and
supportive. It was very nice of them to come.
The service itself was very nice. My mom asked the
reverend from her old church in North Myrtle Beach to do
the honors, and he agreed. He was a very nice man, very
professional, and did a very good job with the ceremony.
It was a sad occasion but we know that my grandmother is
in peace and in Heaven.
After that, we went about 30 minutes away to Conway, SC,
for my Great AUnt's funeral. My mom's cousin, Libba, did
he honors in an informal ceremony. It was nice and
intimate, just like my Great Aunt Sara would've wanted.
Then, that afternoon, we all went to lunch at this place
called The Trustle. It was awesome. I am glad I don't
live over there because I would be broke from eating
there. It was very interesting to observe how my family
reacted to the extended family. I had to answer a million
questions but it was OK, because I got some good pointers
and advice about things and that is always helpful.
We then went our seperate ways. Me, my mom, and my
sisiter left to come back at 7:30am Sunday. I got back
here to Orlando around 7 and had a very interesting, but
not exactly good, night (see next entry).
However, I think that I got to have an appropriate goodbye
the my grandma. She is a very special person to me. As a
child, she helped keep me in line and always encouraged me
no matter what. She was brutally honest and I love her
for that. Nana, you will be missed. Your 87 years here
were very well spent and you made a big difference for all
of us who were fortinate to know you.
RIP Nana 2/25/1916 - 5/27/2003
---
Ad:0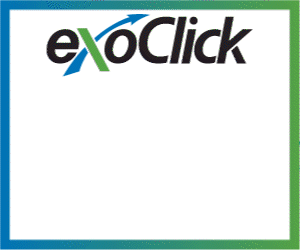 ---